All experienced coders know the importance of learning regular expressions. They come handy in complex find & replace operations. Thanks to Search Regex, you can perform advanced search operations on your site. You can use it to search replace all kinds of data on your website.
Currently trending WordPress plugins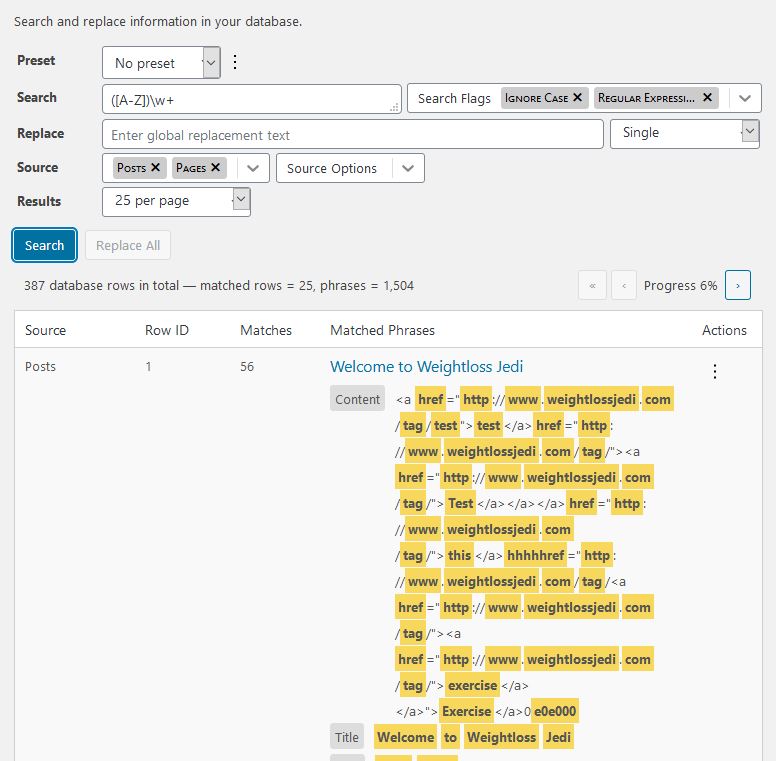 Search Regex can be used to search posts, pages, custom post types, users, comments, and other kinds of data. You can easily pick and choose where you would like to perform searches.  Search Regex highlights your matches after every option and lets you choose how results are displayed.