I don't know about you, but I always forget to tag my posts properly. Proper tagging is very important if you want your audience to find your posts. Let's not forget that tags let you organize your posts properly. Smart Tag Insert for WordPress is a handy plugin that automatically adds the most relevant tags to your posts.
Smart Tag Insert chooses from your list of defined tags. Just add your tags in the back-end, and the script will determine which tags to choose based on the content of each post. Users have the option to remove irrelevant tags before publishing or scheduling their post.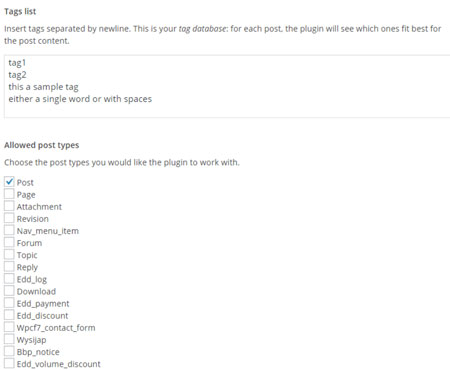 Smart Tag Insert also comes with a posts tags rebuilder, allowing you to assign the most relevant tags to each posts. You can keep or replace existing tags. This is a free script.