Many WordPress webmasters rely mainly on categories to organize their content. Tags have a big role to play as well. Unfortunately, many of us don't use tags properly on our sites. Some of us simply forget to tag our pages before publishing our posts. While you shouldn't fully automate the tagging process, you could use Automatic Post Tagger to do the job more effectively.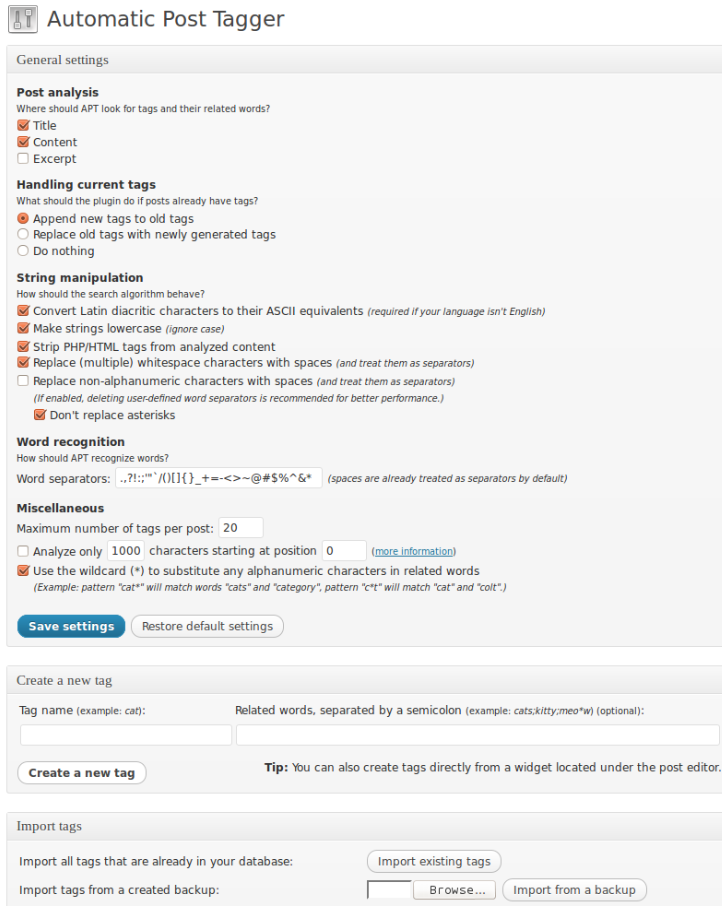 The Automatic Post Tagger plugin adds tags to your posts when they are updated or published. This could prove useful for lazy bloggers. The script uses your posts' title, content, and excerpt. Users do have the option to tag their posts when certain keywords are included in their posts.  Pattern matching is also supported. Going overboard with tags could make your site look spammy. The Automatic Post Tagger lets you put a limit on the number of tags per post.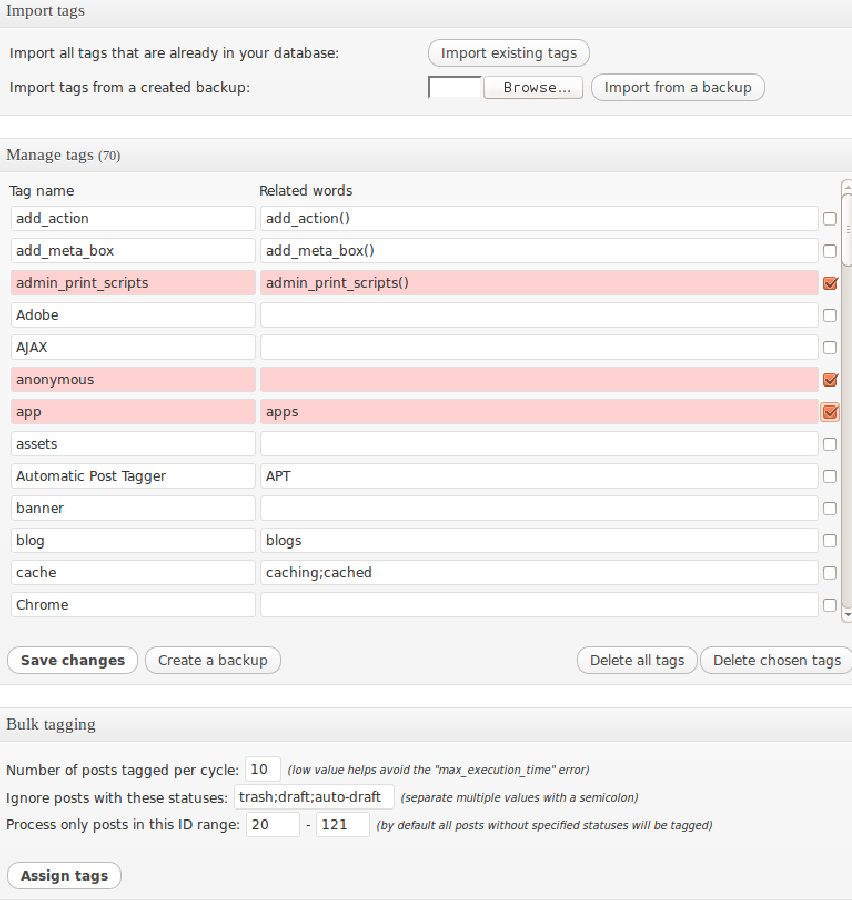 Automatic Post Tagger lets you import your exciting tags and backup files. It is highly customizable and could make lazy bloggers more productive. It is true that some people will use scripts like this for auto-blogging but we don't recommend those types of tactics. When configured correctly, the Automatic Post Tagger plugin could make you a more productive blogger.