More businesses are now investing time and effort to make their sites voice friendly. By adding voice search and text to speech features to your own site, you may be able to provide more value to your visitors. Here are 5 voice assistant WordPress plugins you don't want to miss:
Virtual Assistant: lets you build your own Google Now, Siri, and Cortana. You can create unlimited voice commands to go to new pages, add products to cart, and scroll.
Voice To Search: a voice search WooCommerce & WordPress plugin for Chrome. It adds a microphone button to your search box. The process is done within the browser without slowing your site down.

Speaker: powered by Google Cloud Text-to-Speech technology, this plugin turns your content into audio. It supports over 190 voices across 35+ languages and variants.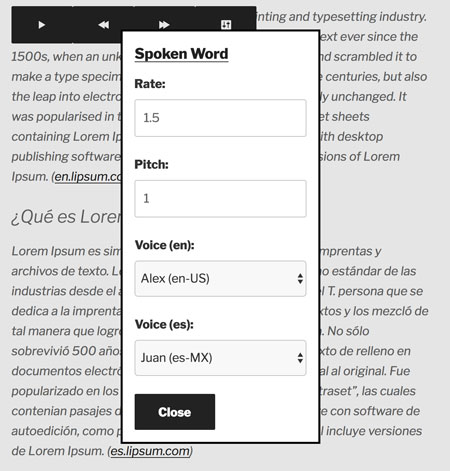 Spoken Word: makes it possible for your visitors to listen to your content. It has easy playback controls, read-along highlighting, and customizable speech speed and pitch settings.
ResponsiveVoice Text To Speech Plugin: another plugin that adds voice to WordPress sites. It allows your visitors to listen to any post or page with the tap of a button.
Have you found better voice assistant plugins for WordPress? Please share them here.