So you would like your visitors to be able to listen to your content? Spoken Word for WordPress can help. It comes with easy playback controls, read-along highlighting, and customizable speech speed and pitch settings. You can add pauses along the way to offer a better experience to your visitors.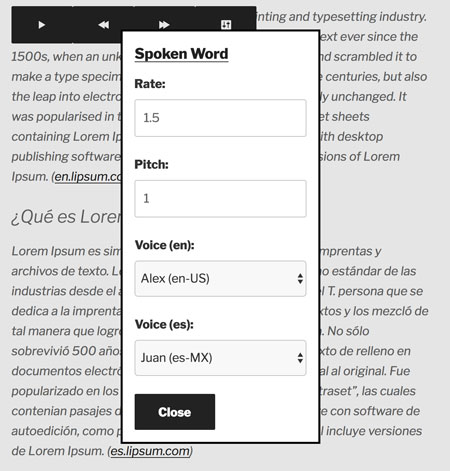 Words are highlighted as they are being read. During playback, controls remain easily accessible. The default voice, speed, and pitch for each language can be changed. The plugin should work well on desktop computers but you may have some issues on mobile devices.
You can try the Spoken Word plugin for free. More info is available here.