Those of you who have developed code for WordPress (and other platforms) know how powerful the concept of reusable code is. Why would you want to reinvent the wheel if you already have code snippets written that could do what you need to get done. Snippeta is an exciting application that lets you collect most common pieces of code you are using, saving you time reusing them.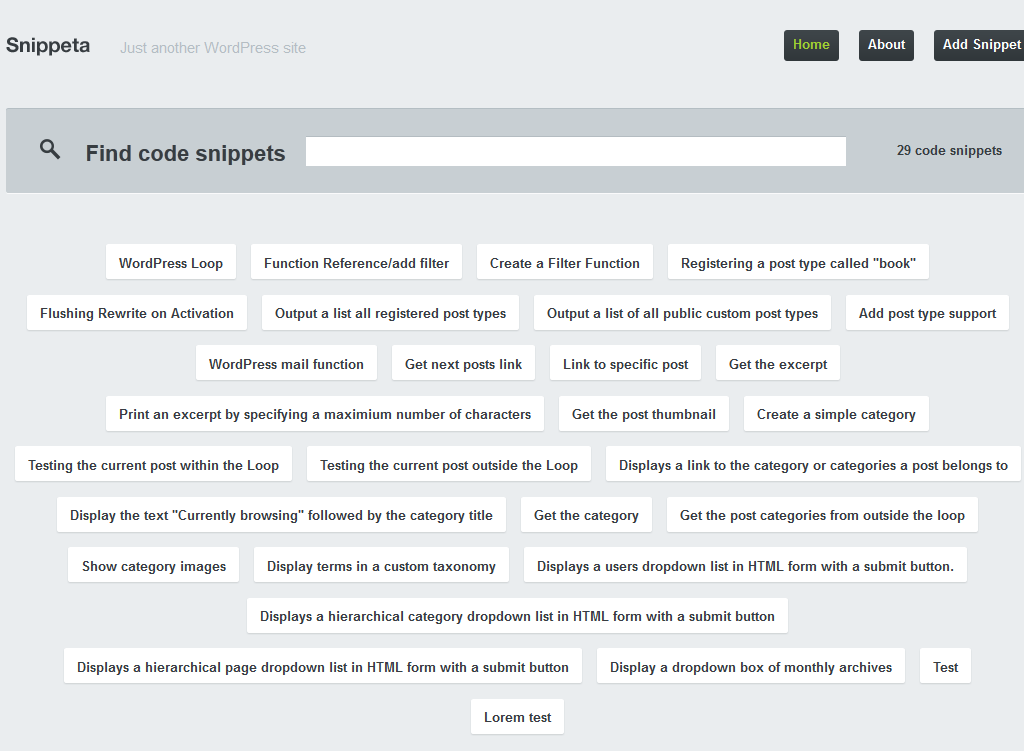 Snippeta makes saving your most important code snippets easy. It has a custom back-end you can use to customize the way the site works. You also have short-codes to play around with. The layout is actually very simple but that's a good thing. You will have a much easier time grabbing your code snippets when everything is organized so cleanly.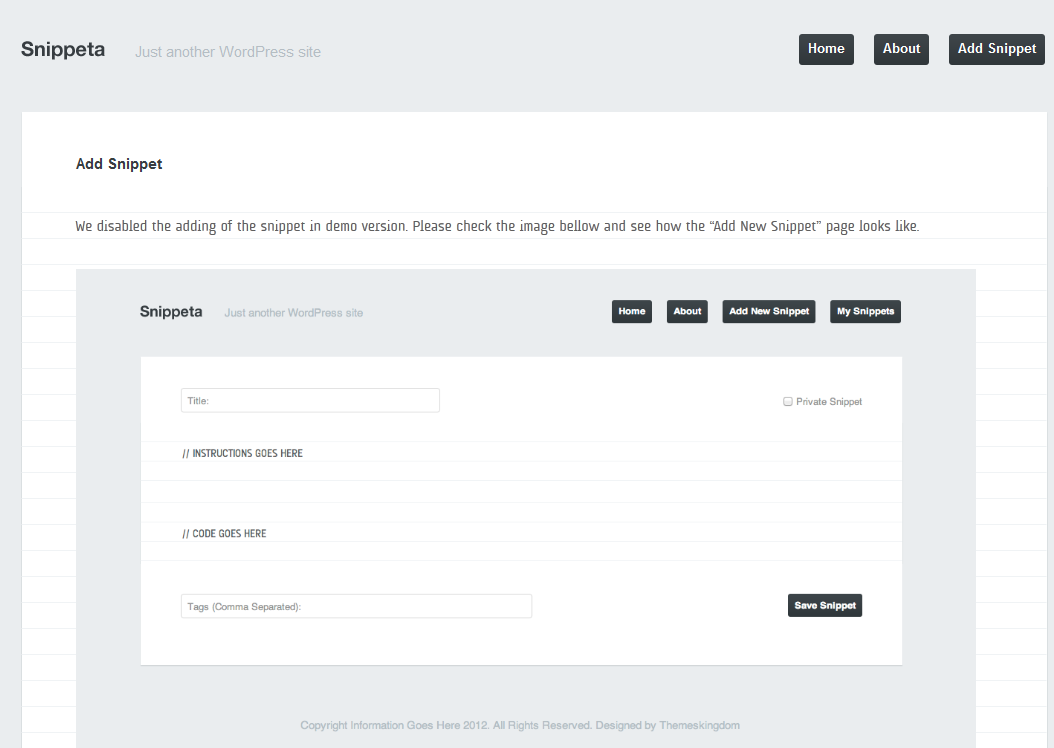 What's neat about this theme is the fact that it makes adding code snippets easy. Your visitors can also share links to your code snippets. You can record instructions and other useful information on function calls in this theme.
Snippeta is quite a unique theme designed for those of you who want to keep track of your favorite code snippets. It has a simple look but does the job.