Many online businesses rely on sponsorships and partnerships to stay alive and grow. To show your appreciation for your sponsors, you should consider displaying their logos and products on your website. You need basic knowledge of HTML to accomplish that. These WordPress plugins for sponsors can help:

Sponsors Carousel: displays thumbnail images and banners in a carousel on your website. You can set custom links for each image. It can be styled further with CSS.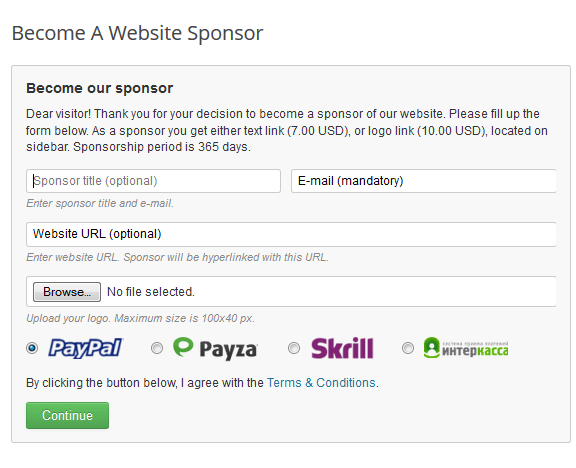 Website Sponsorship: need more sponsors? This plugin can help. It allows your visitors to become a sponsor for your website. They can upload their logos. Multiple payment gateways are supported.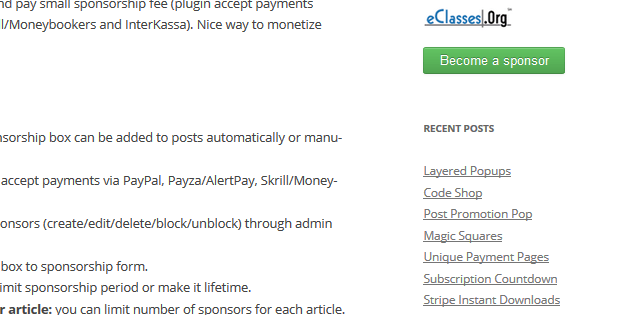 Article Sponsorship: this plugin allows your visitors to sponsor individual articles on your website. Works for folks who are not ready to make a huge commitment to your website but want to test what you have to offer.

Logos Showcase: lets you display sponsors' logos on your website. You get normal, responsive, and horizontal grids to choose from.

Sponsor Flipwall Shortcode: creates a sponsor wall with flip effect on your site. You can display name, description, and website link.
These plugins allow you to get more sponsors and offer them more. They can make your job easier.