Soccer has millions of fans around the world, so it is not a surprise to find a ton of popular football blogs and YouTube accounts online these days. If you are passionate about analyzing soccer matches and have something unique to offer, you can always start your own site to offer updates and analysis. Soccer Action is one of many plugins that can help with that.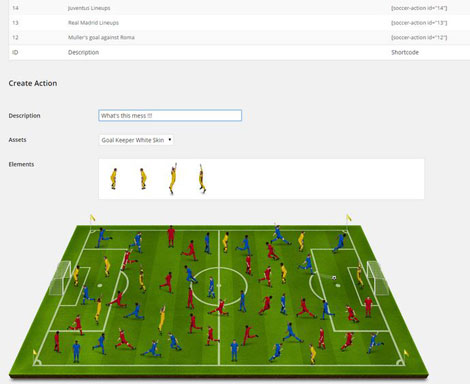 Soccer Action has a responsive design and high quality graphics. You can move elements via drag & drop. With this, you can show and explain tactical nuances of this great game on your website like a pro. You can change font, text, assets, and other settings relevant to each action from the backend.
This is a paid script by DAEXT. You can find out more about it here.