There are plenty of appointment management scripts that you can install on your server to handle simple bookings. Amelia is developed with businesses in mind. It is a sophisticated booking tool that lets you manage multiple vendors, services, and business locations. You can use it to schedule meetings, allow clients to pay for your services, list services you provide, and even allow customers to choose who they want to work with.
Currently trending WordPress plugins
Amelia comes with a joint calendar view with staff, locations, and services filtering. PayPal and Stripe payment systems are supported. The plugin keeps track of all your transactions and helps you keep you sanity managing your business.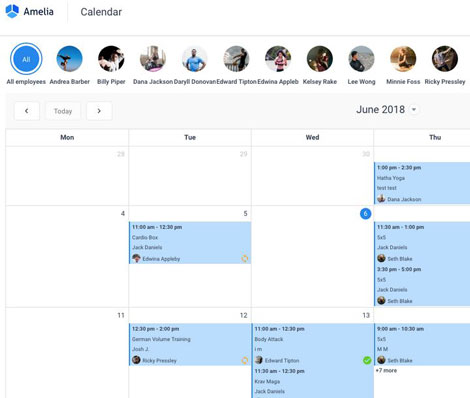 Amelia has an intuitive user interface, both for admins and clients. In fact, customers can perform booking search based on date, time range, services, location, and employee. A dashboard page with charts is available to help you monitor your revenue and business performance.