All real estate agents and brokers need to have an online presence these days. People may not be able to buy properties online. But they surely use the Internet to narrow down their search and find out information about people they can work with to get their hands on homes that work for them. Themes such as The Vistas make it easier for real estate professionals to bring their site online.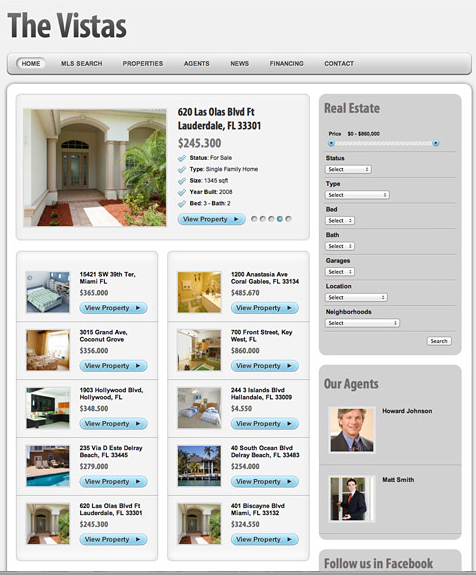 The Vistas is not your average real estate theme. Not only it has a very clean and user friendly layout, it comes integrated with MLS-IDX listings. As long as you install dsIDXpress, your visitors can search through all kinds of listings on your website.  This theme is versatile and gives you the chance to build your search options quickly. Adding and deleting new fields is simple. Each agent has his/her own profile which your visitors can use to get more information.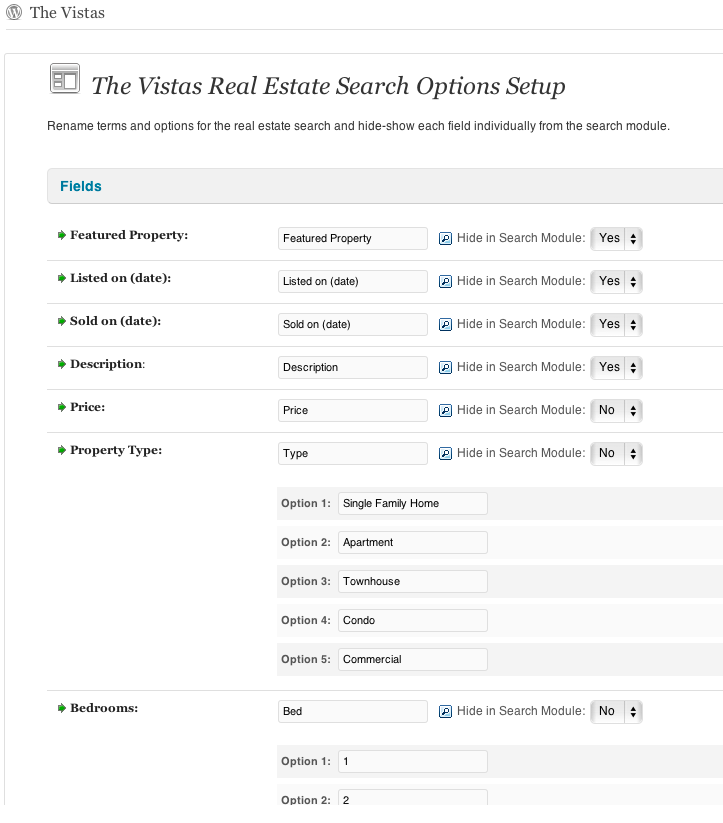 The Vistas offers Twitter and Facebook integration. Google Maps are added to this theme as well. Want to add your logo or upload a good number images for your listings? This theme has you covered. The financial calculator in this theme is simple but pretty useful. The Vistas ships with 5 color styles to get you started.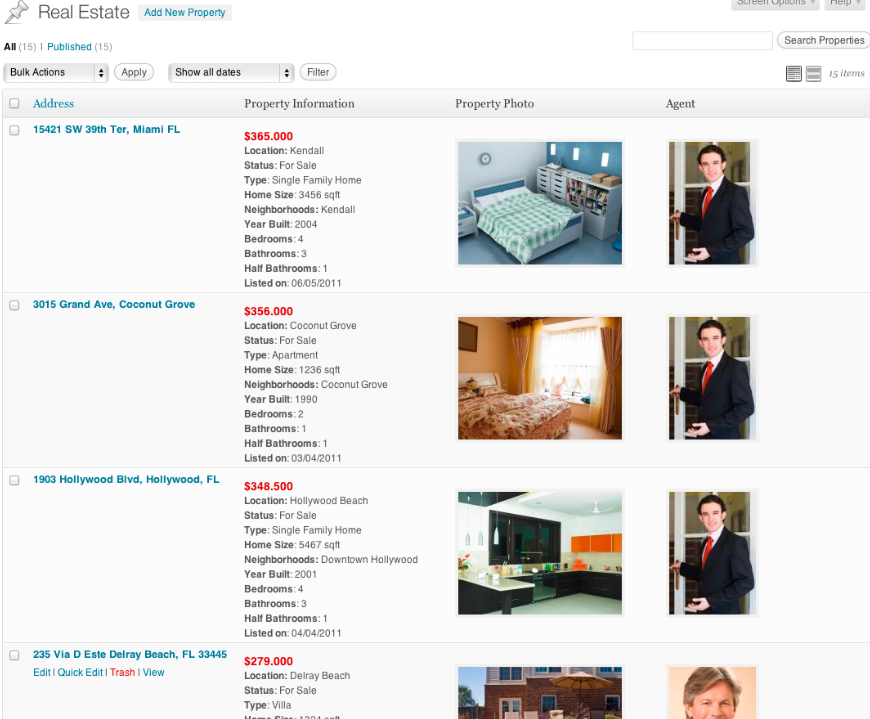 The Vistas is not the only real estate theme on the market. But it stands out for its integration of MLS/IDX data. It can breathe new life to your existing real estate site.