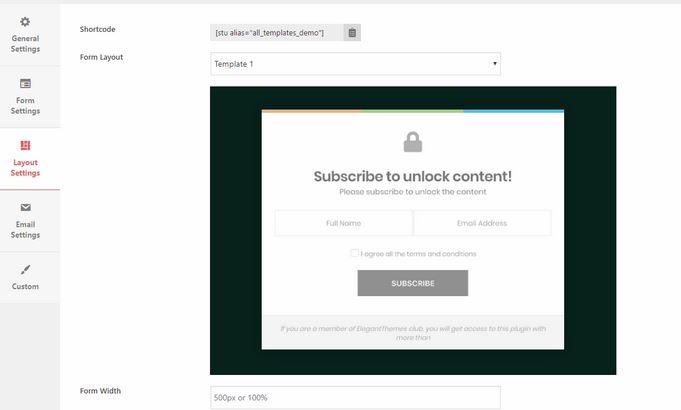 Plenty of webmasters monetize their website with premium content through Patreon and other services these days. Thanks to the Subscribe to Unlock Plugin, you can implement a similar approach on your own site. You can use it to grow your own list by offering your visitors access to your premium content in return for their contact information.
Subscribe to Unlock comes with 10 templates for you to choose from. It lets you easily lock your content with the click of a button. You can create as many locker forms as you prefer. It has popup page locker forms with delay option. Subscribe to Unlock supports hard and soft locks.
This plugin lets you easily export your subscribers in CSV format. It plays well with Constant Contact and MailChimp.