TikTok shouldn't need any introduction. It is a wonderful platform for sharing and viewing short videos. Thanks to TikTokomatic, you can download TikTok videos from any user or hashtag to your own site. This plugin supports unlimited import campaigns and can set video hashtags as WordPress tags automatically.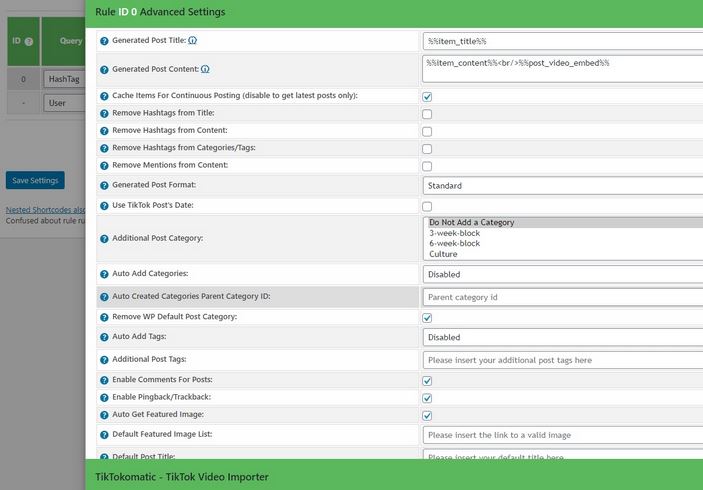 This TikTok scraper can also use web proxies. It uses the official TikTok API to get the job done. It can not only translate foreign text but can even spin text. It even takes care of generating a featured image for each post automatically.
As always, when using plugins like this, always read the terms and conditions and take copyright issues into account.