In the past few years, we have seen plenty of sophisticated real estate themes and plugins for WordPress that let agents list properties online and get leads through the Internet. Uber Property can also help. It is a property listing plugin for realtors, landlords, and everyone in between. It lets you list any type of property you want sold or rented on your site.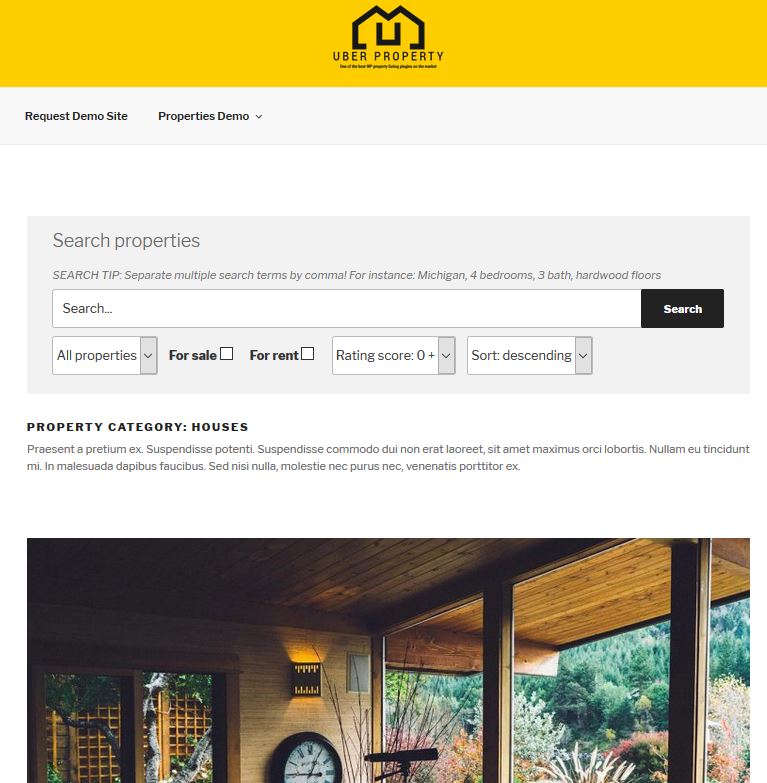 Uber Property comes with a bunch of attractive pre-made layouts. You can customize the look and feel of posts and add as many amenities as you want. Webmasters can assign a Google Map to each property and allow visitors to rate properties. A user friendly search functionality is built-in.
Uber Property should work with most themes, though in certain cases you may have to make minor CSS changes. This is a commercial plugin by an Elite Author.