Thesis 2.x is one of the most interesting WordPress frameworks around. It is designed to save you time when you are building highly sophisticated WordPress designs. Many of us don't want to start our designs from scratch though. If you happen to be looking for a business theme for Thesis 2.1, you should give Vocation a look. This theme has a responsive design, clean look, and plenty of options for you to customize it.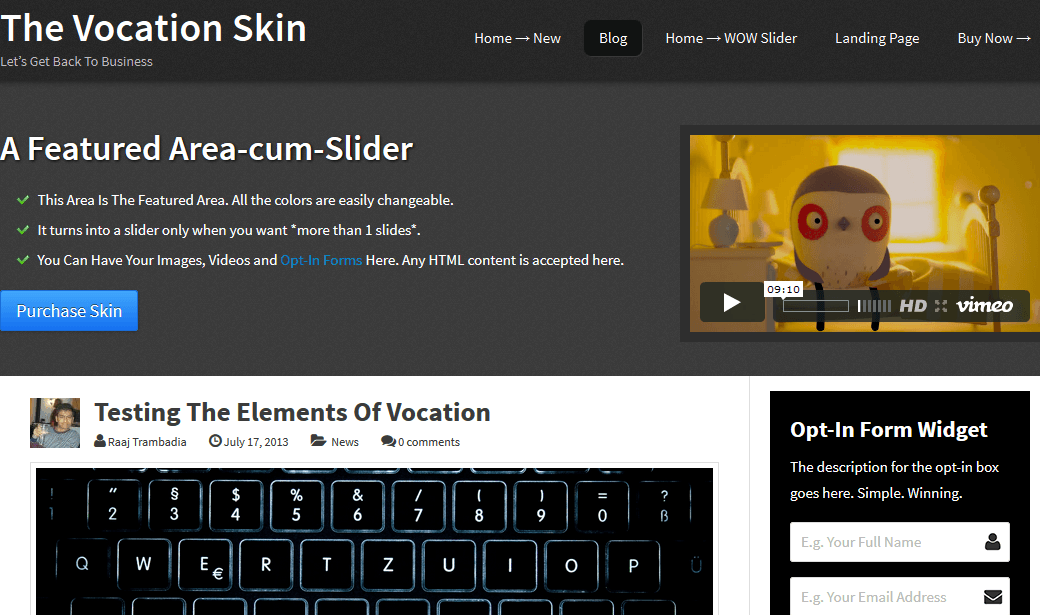 We have already covered plenty of Thesis 2.x here. Vocation happens to be designed for businesses. Whether you want to add pricing tables or testimonials to your site, this theme has you covered. A showcase box is included so you can display your past clients on your site with ease. Integrating MailChimp, AWeber, and other newsletter services with this theme can't be any easier (Opt-in form widget). The landing page template is useful too.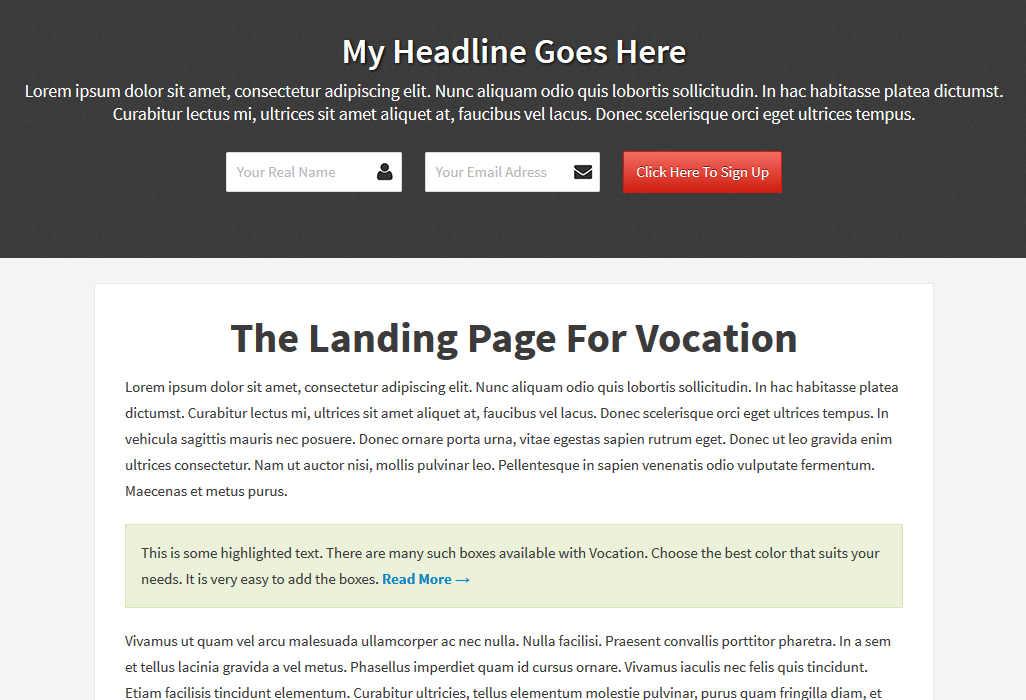 Thesis 2.x is not for everyone. But if you have to use it for your clients or projects you are doing for your business, you may want to give Vocation a look. It is a clean and responsive child theme just for businesses.