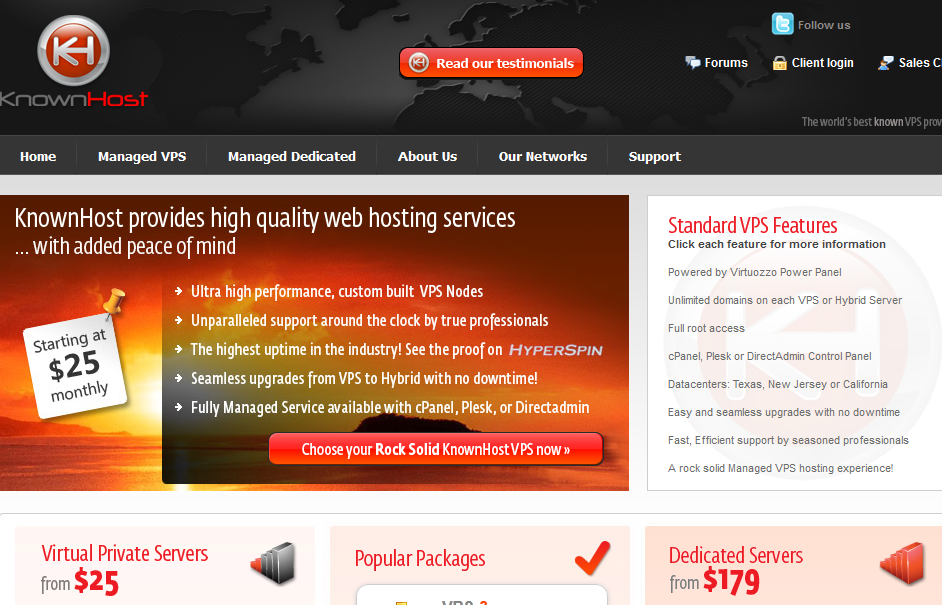 In the past, we have covered plenty of exciting web hosting services. Finding a great web host that can handle your website and its traffic is not always easy. As someone who has worked with a dozen of web hosts in the past 9 years or so, I can tell you that there are many companies that offer a lot on paper but do not deliver at all in practice. We first started our company using DreamHost's servers. DreamHost was extremely good for us. It does have major limitations though. Besides, their good service turned into a nightmare as soon as they got us to upgrade. They do belong in the hall of shame for their lousy service and horrible customer support team.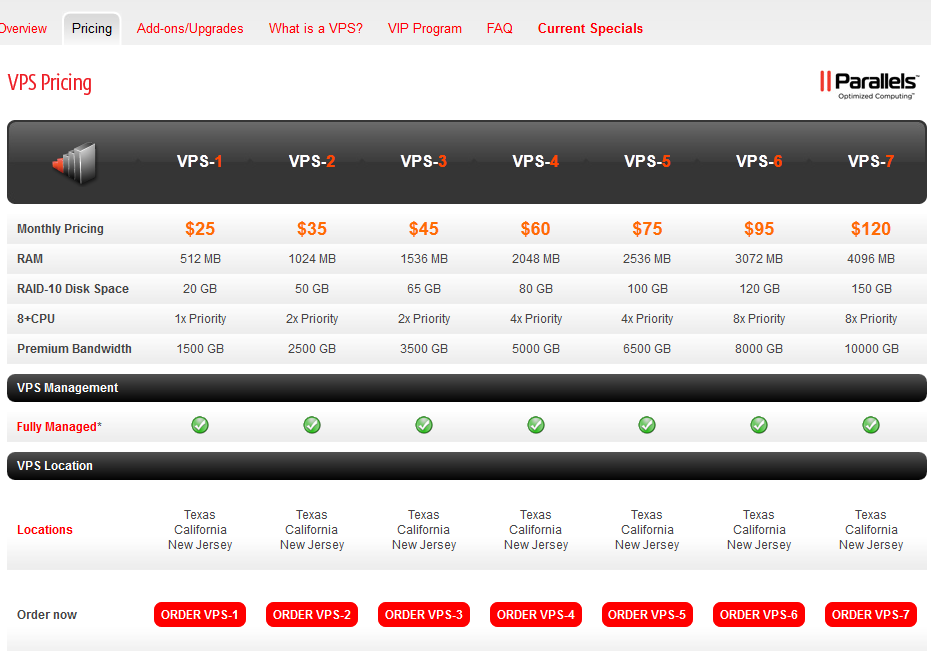 After going through FatCow, VPS.net, and a few other hosts, we stumbled upon KnownHost. At first, we were quite skeptical about these guys. There are so many well-known hosting companies that promise great customer service but do not deliver in that area. KnownHost was being recommended online for having one of the best customer service teams around. That was hard for us to fully believe until we tested KnownHost.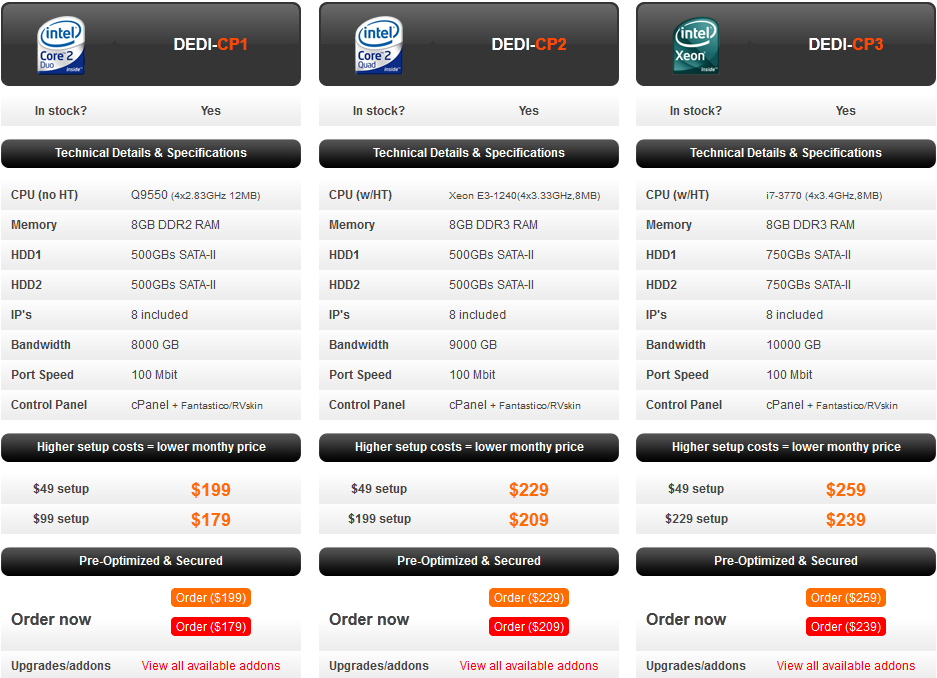 KnownHost has VPS and dedicated hosting plans. Their plans are fairly affordable, considering all the goodies you get with them. We have been using their dedicated servers since day 1. But their VPS plans get good reviews too. Here are some of the main reasons we love staying on KnownHost:
Security: KnownHost does offer pretty secure servers. More importantly, you can ask the customer service team to further harden your server and install additional security scripts on it. No matter how many times we bothered KnownHost's customer service folks, they were up for the job.
Support: going back to the previous point, we must have gone back to KnownHost's customer service hundreds of times in the past year. We have had about 3 or 4 outages (total of 25 minutes) in 12 months. Every time we had an issue, the customer service was up for the job. Best of all, you don't have to wait all day long to get answers.
Affordable service: the servers that we have with KnownHost should cost a ton more. We also got free upgrades and other discounts when we signed up for KnownHost. We simply do not have a whole lot to complain about here.
Speed: DreamHost was a pretty decent web host before going completely crazy on us. But we were never able to get super fast sites even on its dedicated servers. VPS.net was fast but unreliable at best. The folks at KnownHost not only set up our server environment for us (NGINX), they also helped us speed it up and optimize it. Don't get me wrong. We still mess up our scripts and slow down our sites on our own. But KnownHost is not to blame here.
Reliability: this was always very important to our company. We had major outages on DreamHost, VPS.net, and a few other hosting companies that we worked with. We have not had any major issues with KnownHost in the past 12 months. That could always change in the future now that I have jinxed it. We have not had a whole lot to complain about KnownHost so far.
This is now the part where I am expected to ask you to click on my affiliate link to sign up for KnownHost. But we are not doing that here. KnownHost saved our business when we were having major cloud outages and our sites were down for a few days. They helped us get up and running again and saved us a lot of grief in the process. I have no problem recommending KnownHost without expecting a commission from them.
Are there better web hosts out there? There may be depending on your server requirements. For our business, KnownHost does the job. Web hosts go through changes all the time. Good hosts turn into terrible ones and vice versa over time. We hope that won't happen to KnownHost. They saved our butt when we were in trouble. If things don't change, I can't foresee us leaving KnownHost anytime soon.