There are already plenty of plugins that let you customize your WordPress pages effortlessly. The WooCommerce Shop Builder Plugin is designed to take your shop to the next level. It allows you to make changes to your pages and test new ideas to increase your sales.
The plugin comes with a visual editor. You will be able to use 6 skins. WooCommerce Shop Builder is responsive and ready for iPhone and Android devices. It also comes with a wishlist functionality built-in to make life easier for your visitors. You will be to change the order and attributes of each element fast.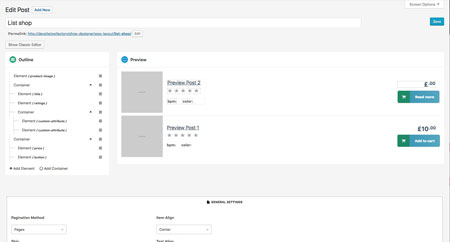 WooCommerce Shop Builder is a commercial plugin from ZoomIt. You can find out more about it here.