Magento does not need any introduction. It is one of the most powerful content management systems for e-commerce websites. It is used by many reputable companies to host their online shopping stores. It works for small shops and established businesses. If you are planning to use Magento to manage your e-commerce store, you may as well take steps to integrate it with your WordPress install. That's what WordGento offers. It is a free plugin that seamlessly integrates Magento into your WordPress system.

In order to get this plugin to work, you are going to have to provide it with the path to your Magento site's root directory. It is versatile enough to handle multi-store Magento installs. Various elements of your Magento site can be integrated into your WordPress site using simple PHP code snippets.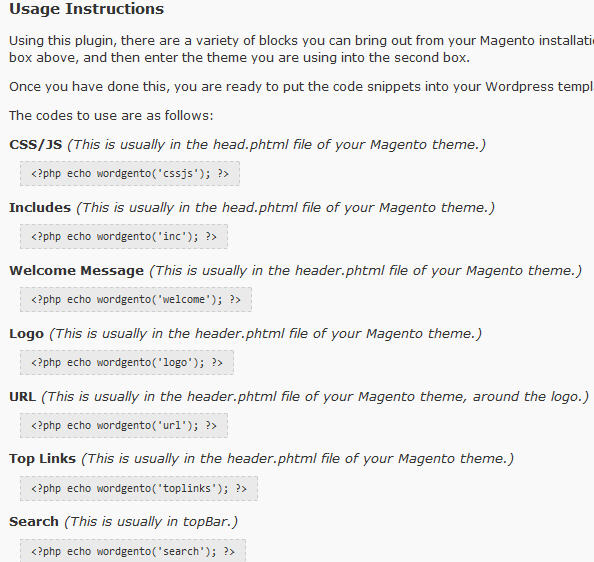 WordGento is not perfect but does have a lot of potential. It is worth trying if you want to create a persistent user experience across your web properties. Best of all, you don't have to necessarily be a Magento guru to get started with this.