Being involved in the world of charities can be quite gratifying. Just like a regular business, organizations involved in this field need to have an online presence to reach more donors. WordPress Aid is a professional theme designed specifically for those of you involved in this world. It is designed strategically to increase the amount of funds you raise for your special cause.
Currently Trending Themes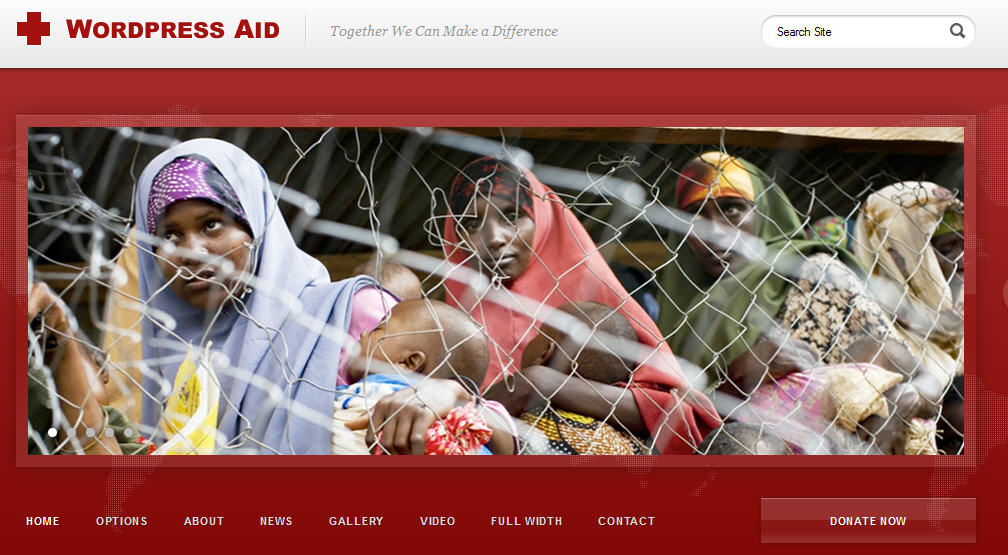 Having a nice looking website for your charity organization is not a bad idea. But you don't want to forget about adding the right call to action elements to your website. WordPress Aid comes with a "Donate Now" button and has a ticker for your special announcements too. A donation ticker is also included to give your visitors the idea on how much money you have raised.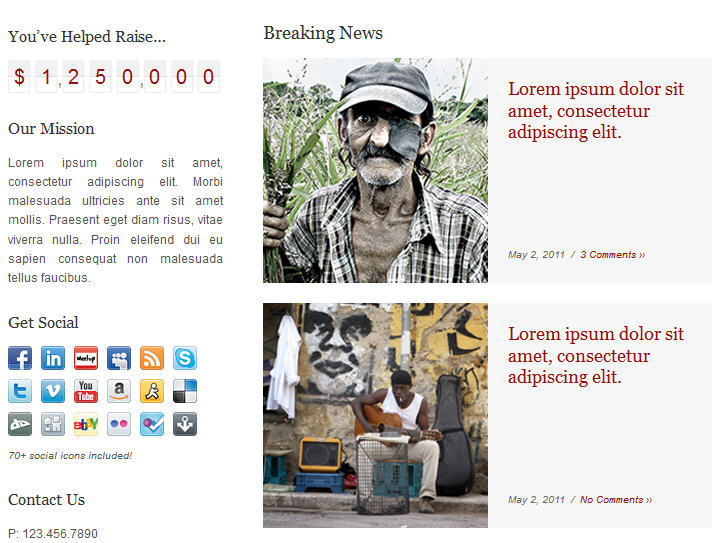 WordPress Aid is social media friendly. Changing your logo, navigation, and other aspects of your website from the settings page is straight forward. The developers have used jQuery to make this template more dynamic. The settings page does give you more flexibility in changing the layout and design of your theme.

WordPress Aid is simple to set up and looks pretty professional. If you are involved in the charity field and want to build a presence for your favorite cause, WordPress Aid is worth a look.