Those of you who post travel or fitness posts to your website may want to share your location at the time too. WP Geo is a handy plugin that lets you set a location for your posts. It is Google Maps friendly and lets you set a location via a click, search, or entering the latitude and longitude.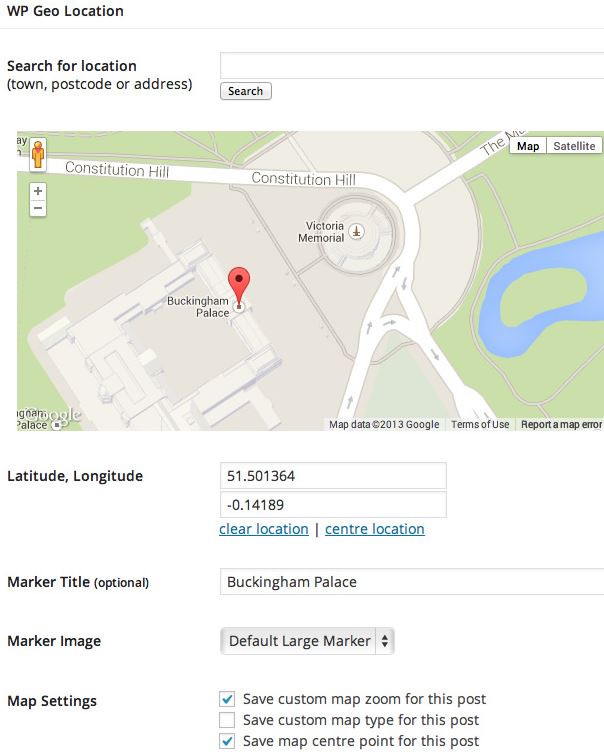 WP Geo relies on Google Maps API. You can change map width, default location, map time, zoom option, and other settings in the backend. Webmasters can choose where to show maps. You can insert a map into your post with a shortcode but also can use the sidebar widget.
WP Geo is available as a free download. You can find out more about it here.