In the past few years, we have covered lots of calendars for WordPress that let you share service availability and schedule with the world. WP iCal Availability is a free plugin that lets you show the availability of your holiday home by importing an iCal feed.
The free version only limits you to one calendar, but the premium version supports unlimited number of calendars from multiple iCal feeds. It lets you create your own legend with custom colors and language, change the first day of the week, and hide booking history on the front-end.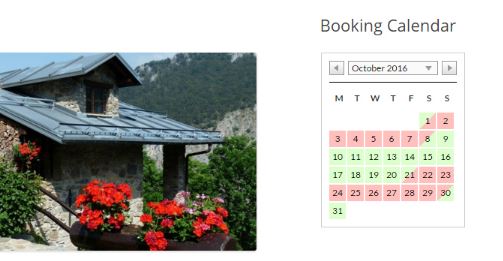 Thanks to this plugin, you can display the availability of your Airbnb vacation property without a whole lot of effort. The premium version costs $29 at the time of this writing.