In case you haven't noticed, ebooks are very hot these days. With the emergence of gadgets such as Kindle and Nook, more people are creating their own ebooks and putting them up for sale on Amazon and on their very own websites. Even if your book is accepted by Amazon, you do want to make sure that you promote your book properly to maximize your revenue and get the recognition you need for your efforts. eBook Theme is a very attractive WP theme that is designed for people who have created their own products and want to promote them via a dedicated mini-site.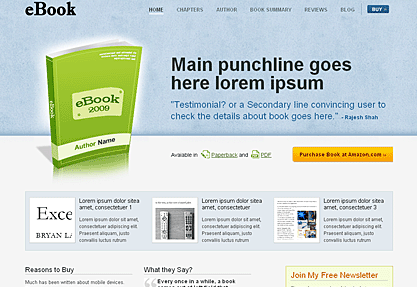 You can not only use eBook theme to build your own mini website fast, but you can also link to your own book on Amazon (or wherever people can pick up your book from). You can also do a better job making sales when you have creative control on what goes on your website (something you probably won't have on Amazon.com). I was very impressed with how flexible eBook Theme was. You can change the look and feel of your website fast without having to write or know any coding. It would help a lot if you know CSS, but that's not a requirement.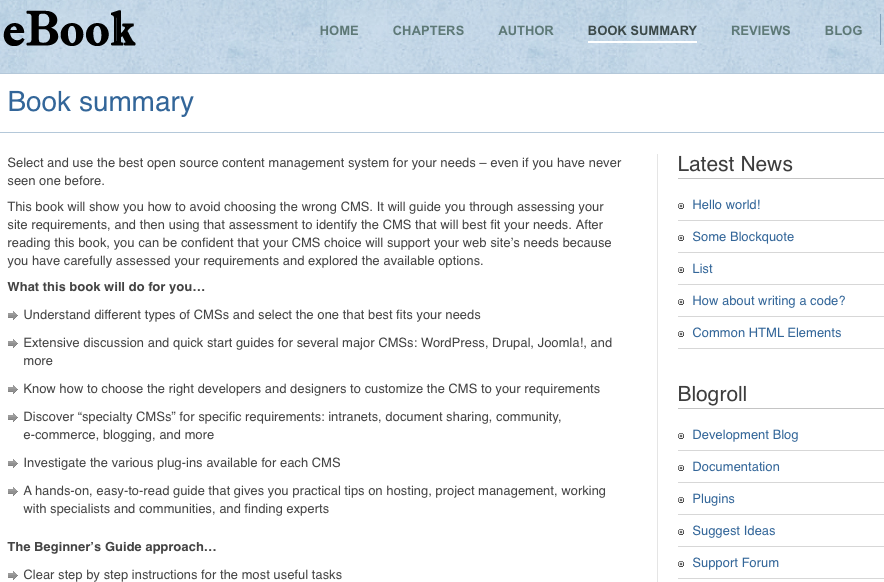 eBook Theme makes it so easy to display your table of content, any awards that your book may have received, and any reviews that your book may have gotten from the community. The theme is customized for the search engines and comes with breadcrumb support. You can also localize the theme, so you have written a book in a foreign language, this theme could help. It's social media ready too.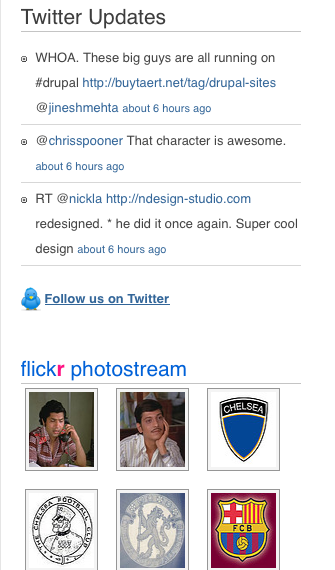 All in all, if you are looking for a flexible theme that you can grab, customize, and put online fast, eBook Theme is a good option to consider. Keep in mind that you are not limited to promoting ebooks with this theme. Just change the front image, and you are all set. Very attractive and easy to use theme for mini portals.