Premium Themes
Child Care Creative: WordPress Theme for Child Care Businesses
These days you don't find too many business owners who do not understand the power of having an online presence for their business. Churches, non-profits, and child care businesses all need to have a website these days. Themes such as Child Care Creative make it easier for these businesses to come online fast. Child Care Creative is designed specifically for those of you who own a business taking care of children. It is developed strategically to help you promote your services and sell your children-related products.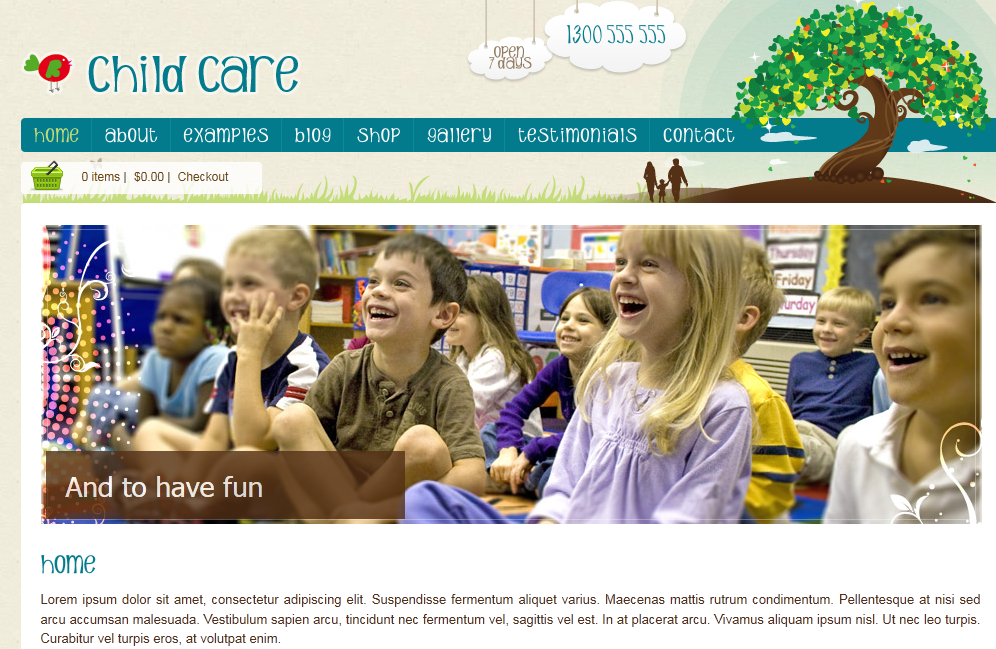 Child Care Creative is a hybrid theme perfect for promoting child-care services, selling products, and even hosting a blog. It is quite clean and has a cool look and feel to it. This theme is highly customizable too. You are in control of what shows up in your slider, services section, and your site's header. The shopping cart feature is pretty helpful. It is compatible with PayPal, Google Checkout, and other forms of payments.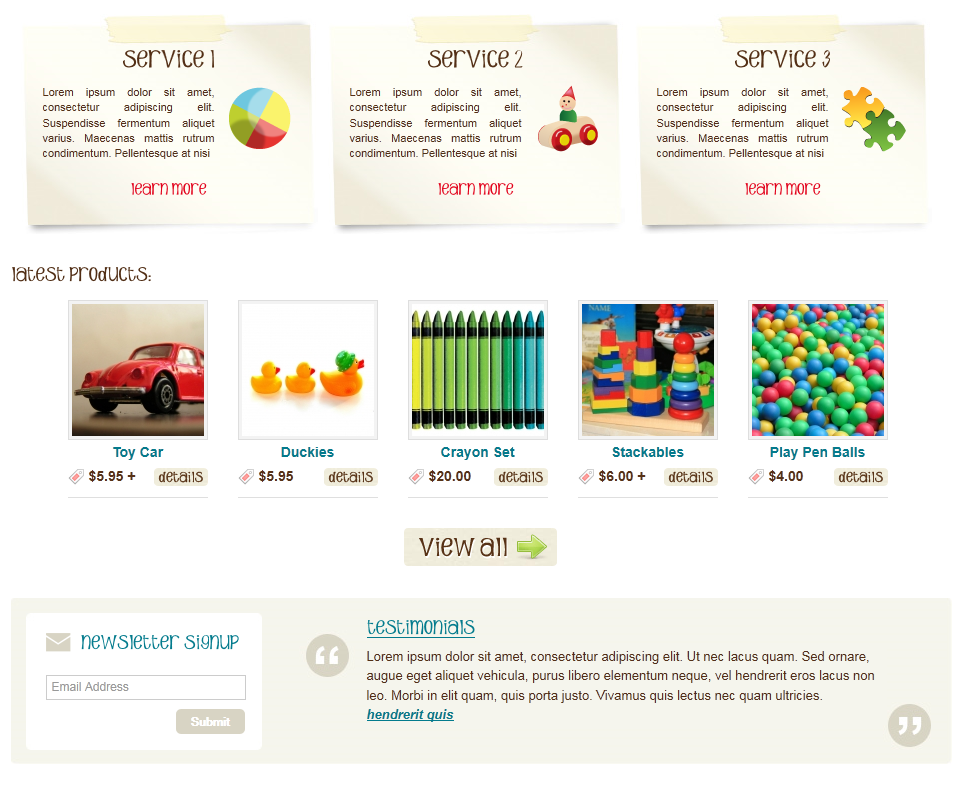 Child Care Creative has 7 custom widgets which you can use to show random products, your newsletter box, or your testimonials (uses custom types to handle testimonials). Google Maps is integrated in this theme, giving your visitors an easier time finding their way to your business.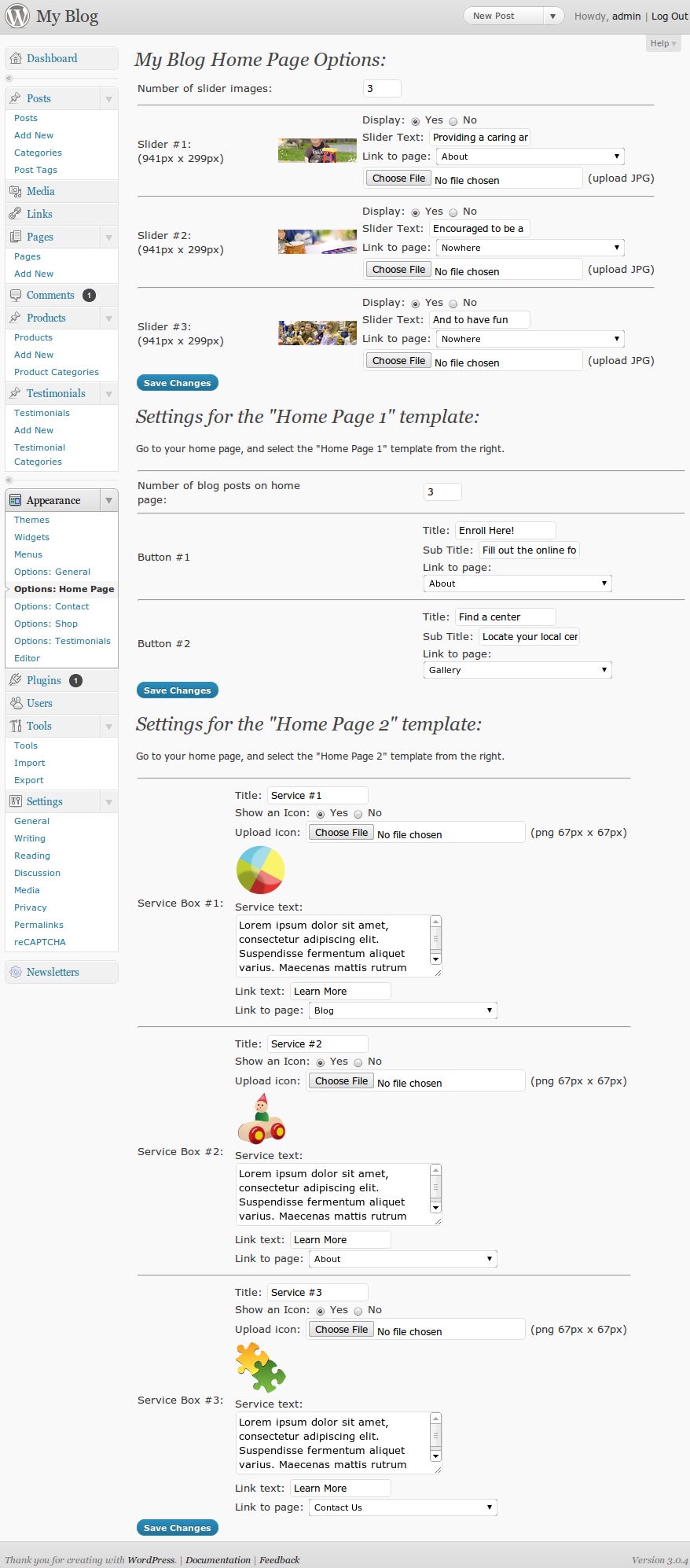 Overall, Child Care Creative is a very useful theme for children websites. You may be able to create your own business site using other platforms. This one can save you a bit of time doing it. You don't need to know coding to get started with this theme, though you can always enhance the functionality of your website by hiring a designer to fill in the gaps.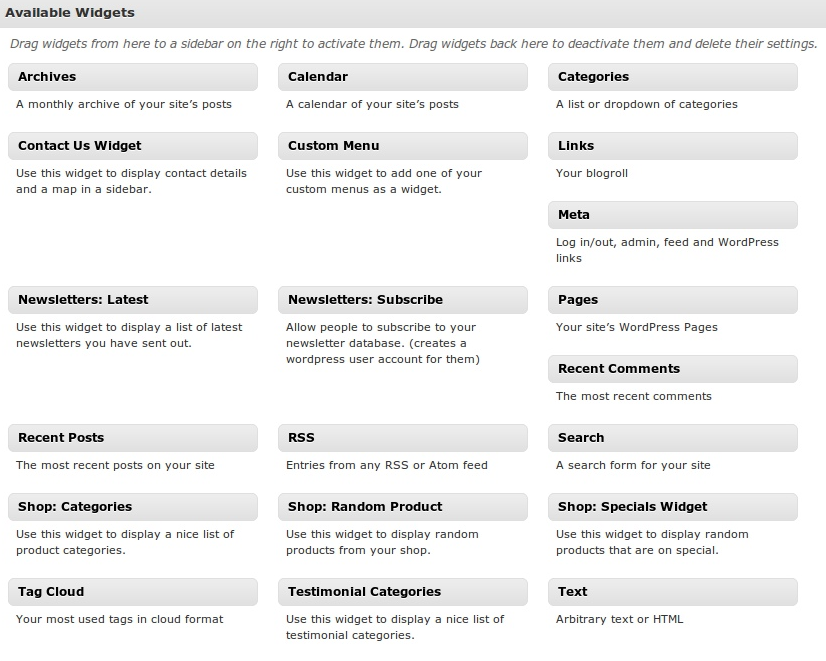 This is another decent niche theme for WordPress. At the very least, it can cut your development time.
How would you improve it?