There are plenty of online deal and coupon sites available on the Internet these days. The market is saturated, but if you are targeting the right niche market, you may be able to compete with larger players in this business. DealPress is a ClassiPress child theme that lets you share online deals on your website and make money through PayPal and offline payment methods.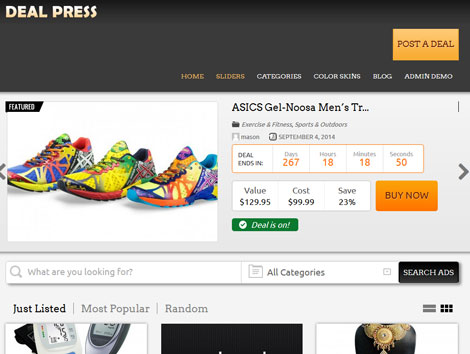 The theme has a responsive design and 8 color schemes. It comes with 3 slider options for the homepage. Users can submit two types of deals (link or buy now button). The theme has a communication mechanism to keep all parties up to date. Webmasters have the option to expire deals or mark them as sold. They also get a dynamic count down for deals.
DealPress lets you share deals on your website while giving you multiple ways to monetize your content. You are going to need a copy of ClassiPress to put this child theme to use.