Facebook is still the king of social networks with over 1 billion monthly active users. Many webmasters are active on the site, sharing updates with their fans and followers. Thanks to plugins such as Ditty Facebook Ticker, you can share your Facebook updates with your website visitors in a dynamic fashion.
Designed for Ditty News Ticker, this plugin lets you display a rotating or scrolling Facebook feed widget on your site. It lets you create a feed from your personal timelines or page feeds. You can choose post type, number of posts per handle, and change others settings.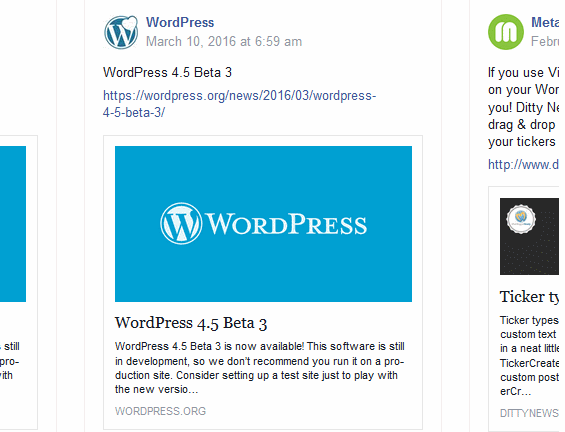 Ditty Facebook Ticker simply lets you display Facebook updates on your website in a more dynamic fashion. This is a commercial plugin.