There is more to running and maintaining a WordPress website than knowing how to install WordPress and update plugins. You can find all kinds of plugins to help you get various optimization and tweaking tasks done. The WordPress Tweaks Plugin just happen to handle many of these tweaks without you needing to install any additional plugin.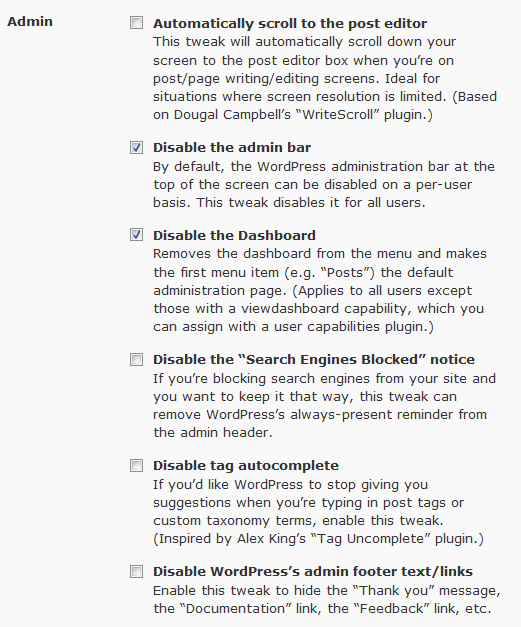 WordPress Tweaks handles Admin, Comments, Media, and Posts Tasks. With this plugin installed, you can disable the admin bar, dashboard, tag auto-complete, and admin footer text/links easily. Want to disable the Flash uploader? Maybe you want to Dofollow all the links in the comments you have gotten? This plugin has you covered.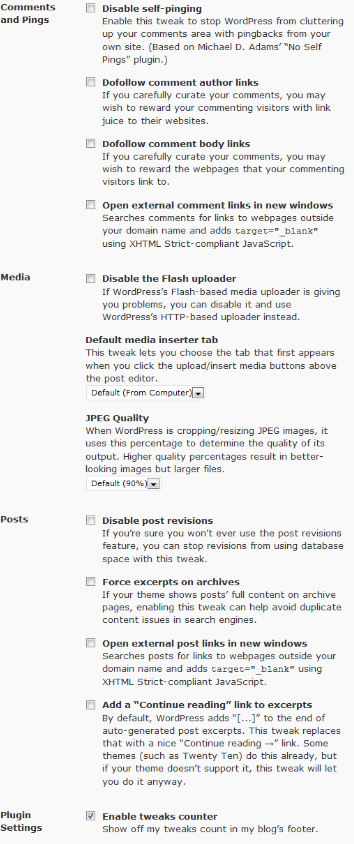 WordPress Tweaks also gives you control over image quality, post revisions, and external links behavior. You could always implement all these by using multiple plugins or writing some code. But why do that when this script takes care of the job.