Running a top WordPress website does take a lot of work. Creating content for your site, promoting it, keeping your website secure, and moderating comments are some of the things WordPress webmasters have to do to keep their business running. While you can't automate all these tasks, there are ways to add reporting features to your site and save yourself time staying on top of things. These 10 WP report plugins can help: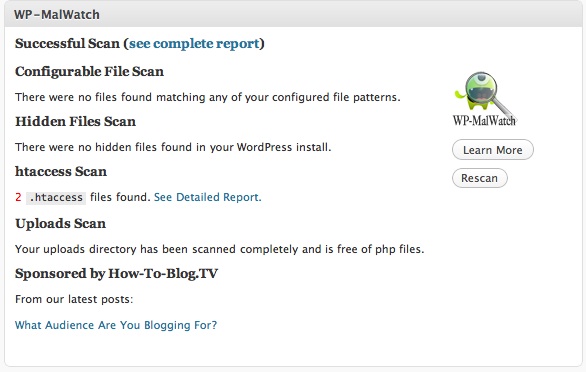 WP MalWatch: a superb security plugin for WordPress sites. It monitors your website for foul play and notifies you if it finds something.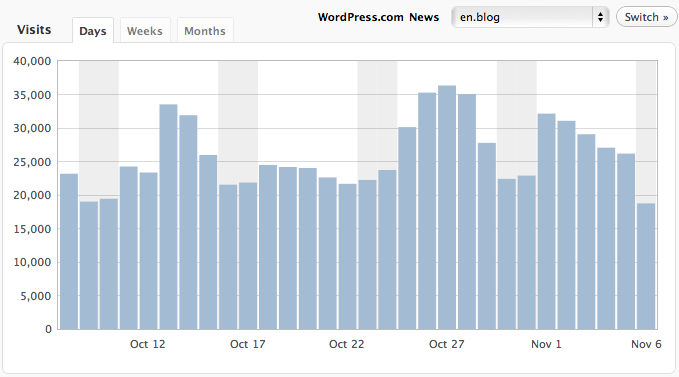 Jetpack by WordPress.com: a complete toolkit for WordPress that adds WordPress.com stats to your site. Brings features to your site that were only available to WordPress.com sites in the past.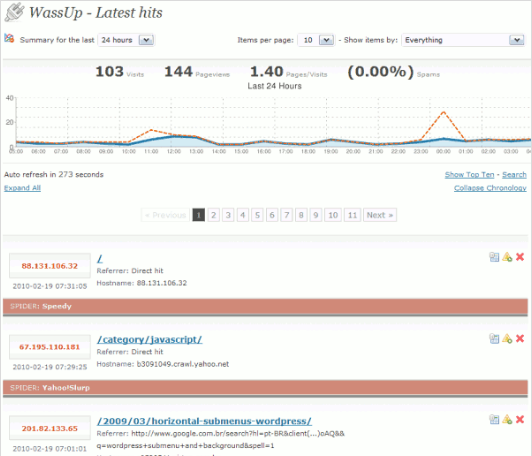 WassUp Plugins: it provides you with real time statistics of your website. It shows you a good number of details on each visitor.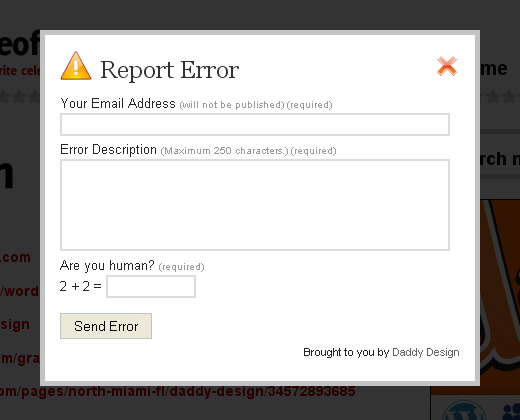 WP Report Error: want to get your visitors involved to help you find errors on your pages? This plugin does the job.

AJAX Report Comments: offers your visitors with an easy way to report inappropriate comments on your site.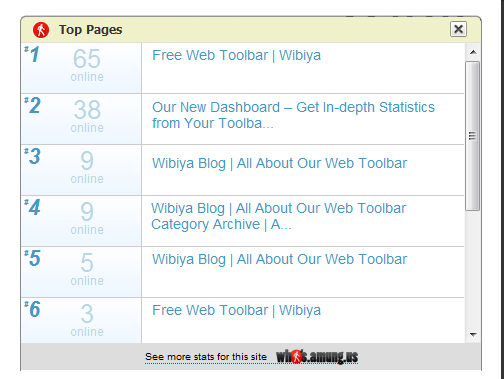 Wibiya: Wibya is a powerful app bar for WordPress that allows you to add all kinds of features to your site. That includes apps that can keep track of your visitors and site stats.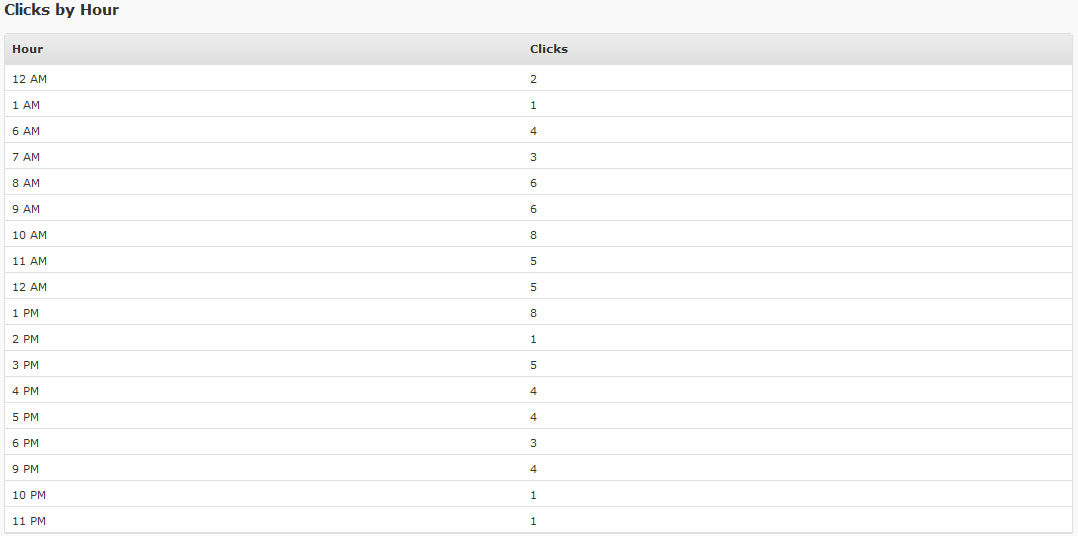 WP-Click-Tracker: shows you with detailed statistics on the number of clicks you get on links on your site.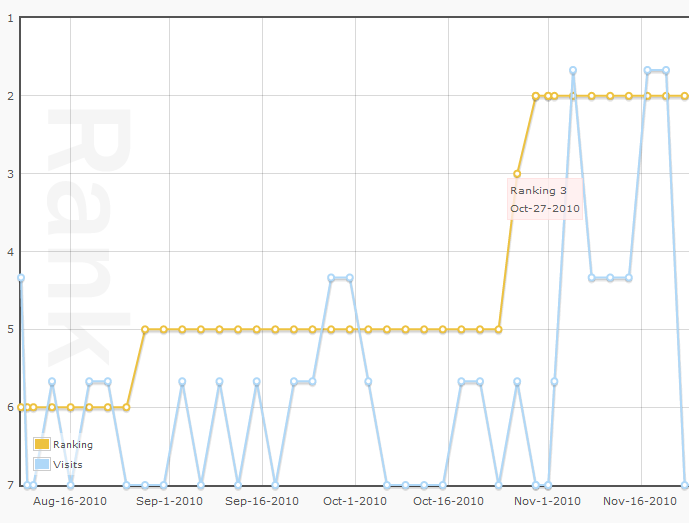 SEO Rank Reporter: want to keep track of your search engine rankings from within WordPress? This plugin can do the job.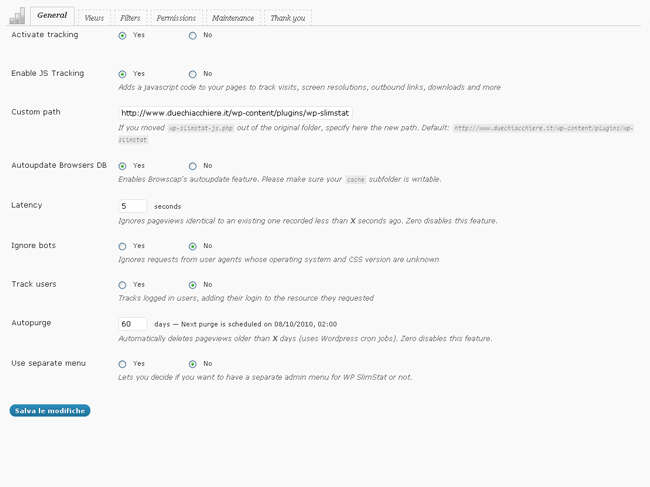 WP SlimStat: a light-weight and real time web analytics plugin for your site. You get real time charts thanks to FusionCharts.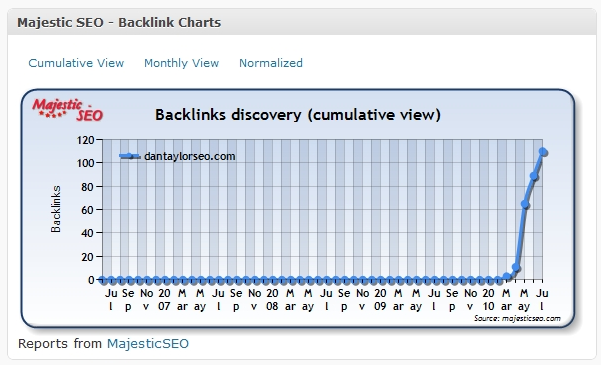 Majestic SEO Dashboard Widget : Magjestic SEO is a wonderful link discovery tool. Thanks to this widget, you can stay on top of your link building activities (and that of your competitors) in your dashboard.
The above plugins won't do your job for you but save you time getting the information you need to get moving with your tasks.