Facebook is one of many social networks you can't afford to ignore if you want to keep strengthening your community and driving more traffic to it. In the past few years, we have covered plenty of ways you can go about integrating Facebook into WordPress. If you are serious about getting the most out of your efforts on Facebook, you need to track your statistics. We mainly rely on Google Analytics for this. But these 5 Facebook statistics plugins can provide you with useful information as well: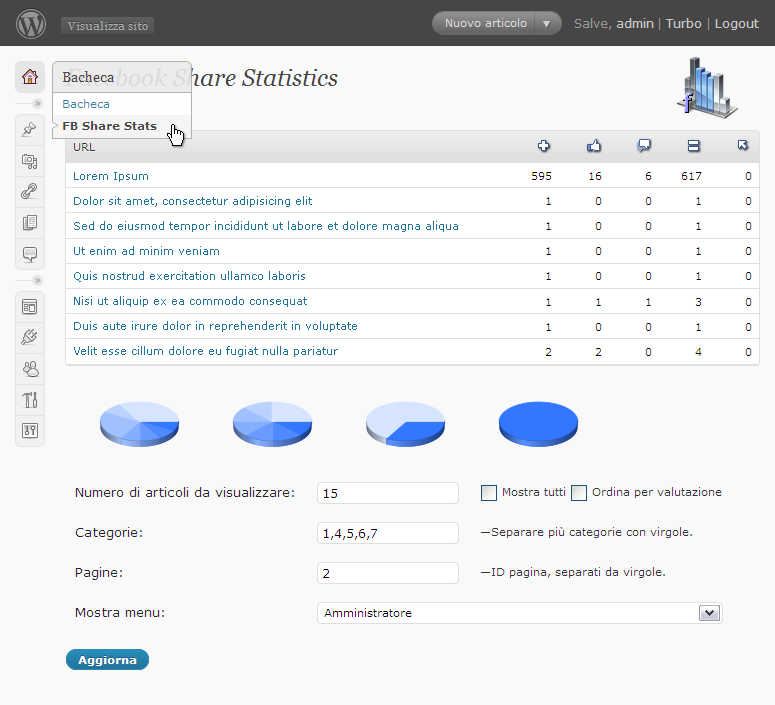 Facebook Share Statistics: shows information about your posts that have been shared on Facebook. It shows likes, clicks, comments, and other useful information.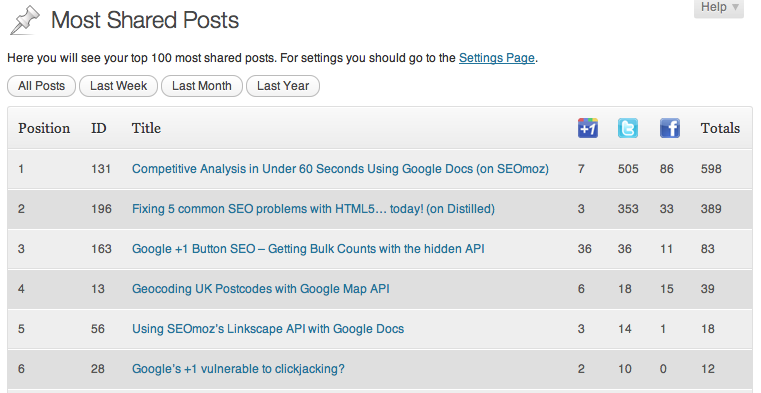 Most Shared Posts: this cool plugin lets you track your top blog posts based on how well they have done in top social networking sites.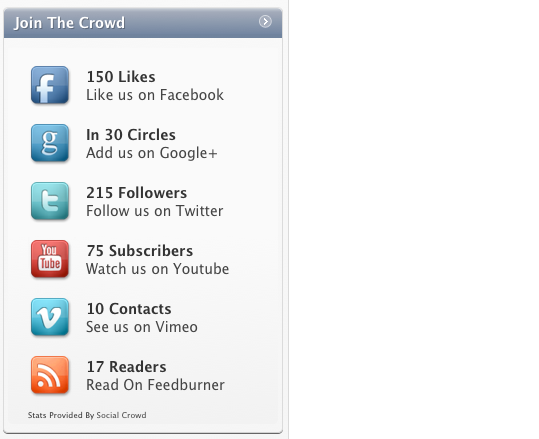 Social Crowd: a simple but sleek plugin that displays your general social stats to your visitors. It covers the number of your Facebook likes, YouTube subscribers, Twitter followers, and Google+ friends.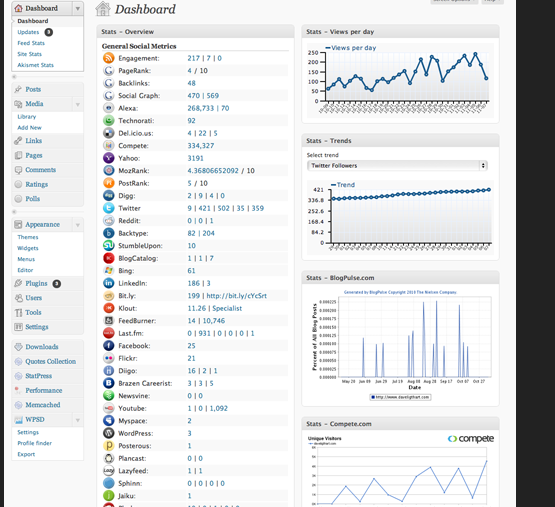 WP-Stats-Dashboard: this cool plugin tracks over 50 social metrics and helps you make better sense of your content's performance in the world of social media. It is a great tool when it works.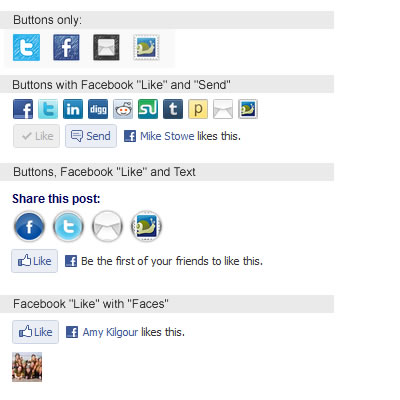 Trackable Social Share Icons: adds social buttons to your blog posts. But more importantly, it works with Google Analytics to track your social stats correctly.
What's your favorite Facebook statistics plugin for WordPress?