I have seen plenty of plugins that disable simple features in WordPress. You could install a dozen of them to do exactly what you need. The Disabler plugin is a handy tool that could save you from having to install multiple plugins to manage features in WordPress. This plugin lets you pick and choose which features you would like to turn off.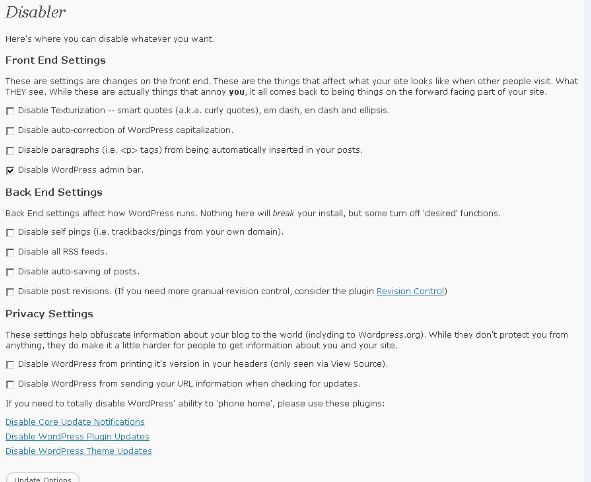 The Disable Plugin handles front-end, back-end, and privacy settings for WordPress. You can use this to remove the WordPress version number from your blog, disable auto-correction, remove the admin bar, and avoid auto-saving posts. Of course, you want to know what you are doing before choosing some of these options.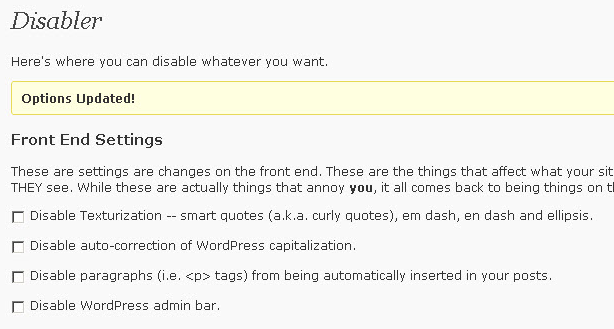 The Disable Plugin saves you time removing features from WordPress. Instead of having to rely on multiple plugins to do this, you can just rely on this one.