In some businesses, you are better off accepting reservations to make life easier for your customers. We are talking about hotels, car rentals, events, and conferences. Bringing a website online for those types of businesses is not hard. There are plenty of themes available for you to take advantage of. Thanks to easyReservations, you will be able to accept bookings and reservations on your WordPress site.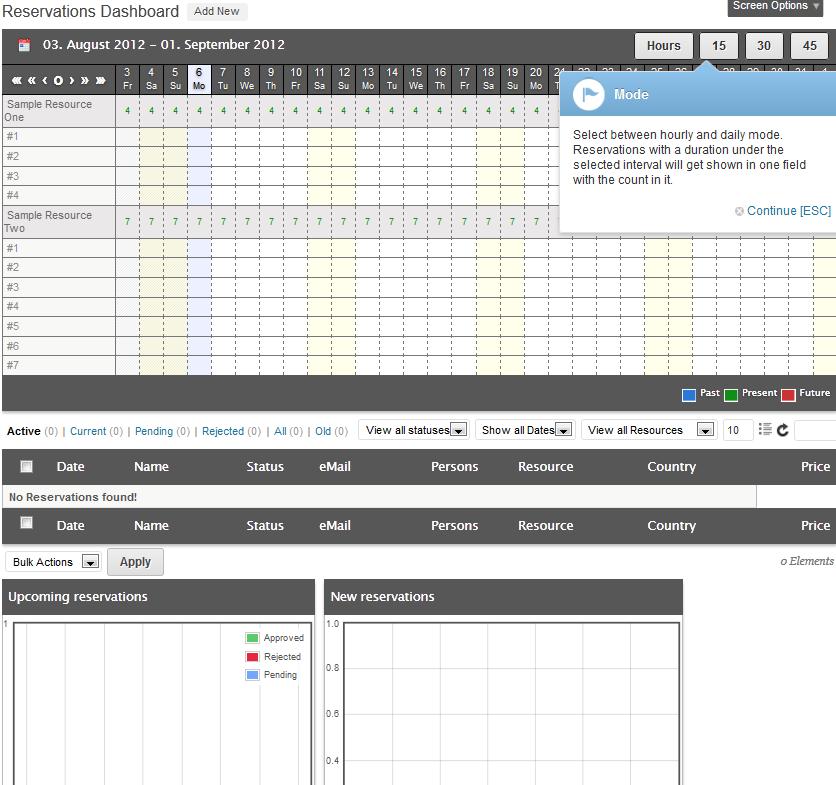 easyReservations is quite powerful and gives you a ton of options. It has an interactive reservation dashboard. Adding new reservations could not be any easier. You can set status, price, and other information easily. The plugin makes it possible for guests to edit their bookings afterwards. Billing can be done daily, hourly, or weekly.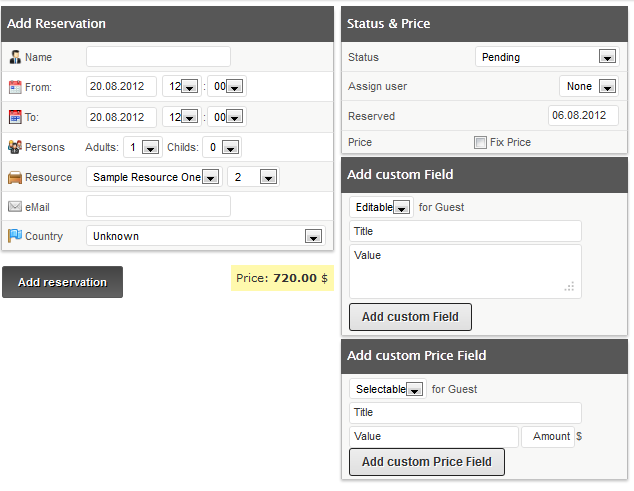 easyReservations is very customizable. You can change the currency sign, date format, theme, and other options from the Settings page. An uninstall option is offered as well. Want to have a separate way to display your most important guests? Just add their e-mails to the appropriate field, and you are set. The Resources Page is where you can set price, discount, and other important details.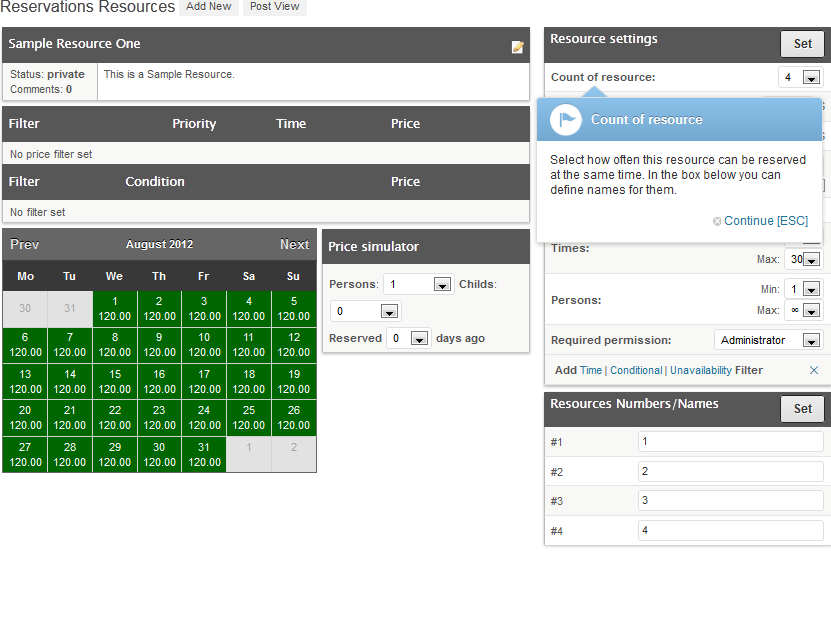 easyReservations is a pretty powerful reservation management plugin for WordPress. It has a ton of options and is highly customizable. It could take a bit of time to master though.