So you have e-mail related problems on your site? Email Log for WP is one of many plugins that lets you easily log and view all the emails sent from WordPress. It lets you view logged emails from the admin interface, resend emails, export logs, and forward items.
The plugin comes with a bunch of pro add-ons that let you resend emails directly from the e-mail log, view additional fields on the email log page, and export email logs. Email Log also lets you filter and sort through entries by date, email, and subject.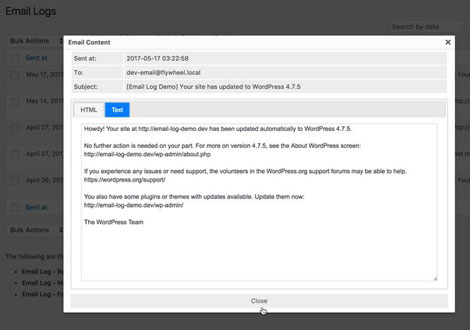 Email Log for WordPress is available as a free download. You can get it here.