You can't expect to run a growing community successfully if you don't track and log important events on your website. We have already covered a bunch of plugins that log login attempts, hack attacks, and errors.  Email Log lets you log every e-mail sent though WordPress.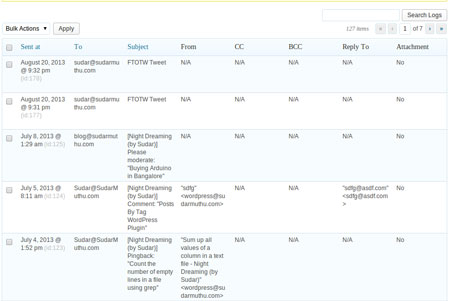 The plugin stores logged e-mails in a separate table, allowing you to filter or sort them by date, subject, or other factors in the backend. Admins have the option to delete e-mails in bulk. While the free plugin is quite useful, the More Fields add-on lets you view additional fields, such as From, CC, Reply To, and Attachment.
Email Log also has a paid Resend add-on that allows you to resend e-mails from the log. You have the option to make changes to e-mail fields before sending new e-mails. You can try this plugin for free.