When the iPad was released to the market, many were excited about how shiny the device was and how apps looked on it. Smart business folks were more interested in figuring out how to use the device and its popularity to their advantage. One way to make money with iPad is to start selling your e-book on it (through iBooks or Kindle). If you have a book available for sale for iPad, you want to make sure you promote it on your blog and all you web properties. Wouldn't it be nice if there were an easy way to display the cover of your book inside an iPad image on your website and use that to encourage people to download your book? That's exactly what iPad-Widget offers.
Currently trending WordPress plugins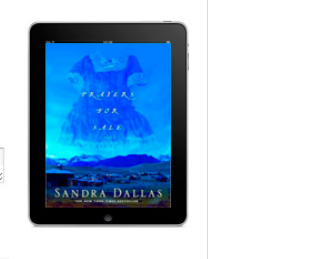 iPad Widget adds an iPad image to your sidebar. You just happen to be in control of what's displayed on top of that image. You can not only define the cover but also the link to your e-book. This widget lets you modify the alternate text too.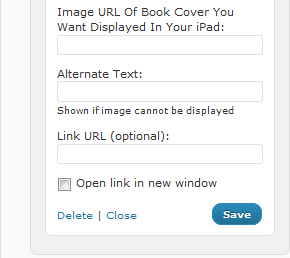 Installing this plugin is a piece of cake. Just upload it to your server, activate it, and add the appropriate widget to your sidebar. Unlike some other plugins, this one supports multiple instances. So you can promote multiple books on your website.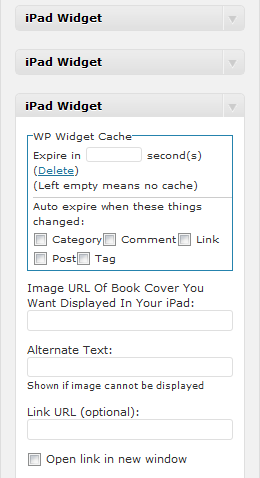 Whether you are interested in selling other people's books, promoting your own books, or just share the books you are reading on your WordPress website, iPad-Widget can be just what you need.