Patreon should not need any introduction to pro YouTubers and artists. Plenty of creative individuals are using it to get support from their fans. If you have an active account on the site, there is no reason you shouldn't promote your campaign on your website. Goal Tracker for Patreon can help. It connects to your account and shows progress meters towards your goals.
The plugin is pretty easy to use. Once you have added your ID and other credentials, you can customize color scheme and other settings. Users can add their title, pitch, and reload goal when using the widget. Your visitors not only see how much progress you are making but a hard-to-miss support Patreon button on your site.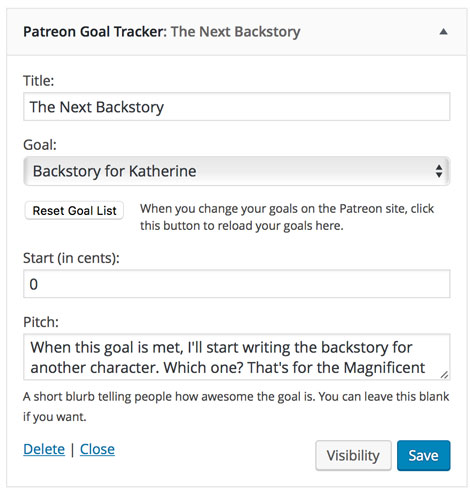 Goal Tracker for Patreon supports per-item and per-month funding. It is a free plugin.