Patreon is being used by many content producers to generate more revenue online. Thanks to the Patreon Box & About Feed plugin, you can integrate this service with your site. You will be able to connect your Patroen account, change colors/fonts/text, and save alerts.
Currently trending WordPress plugins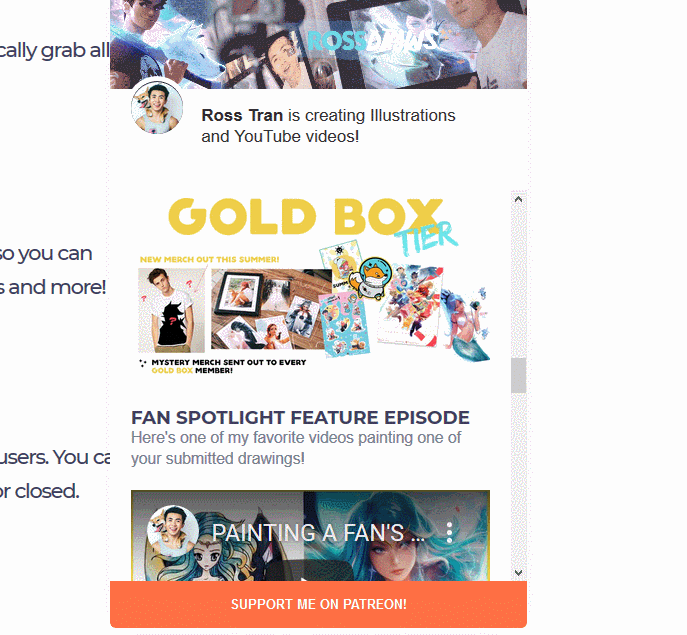 The Patreon Box & About Feed displays your info and rewards. It is a floating box, so your users will be able to always subscribe and start supporting your work. The plugin is Google Fonts & Font Awesome friendly.