So many people are excited about Google+. This social network is still in its early stages but already has millions of people on-board. That is quite impressive considering that Google did not allow everyone to join the community from the get go.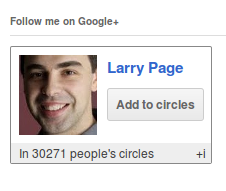 You don't necessarily have to have millions of fans on Google+ to get the most out of it. But if you have a popular blog, you can leverage it to gain more fans in this community. GoogleCards is a simple but useful plugin that adds your Google+ profile in form of a widget to your site.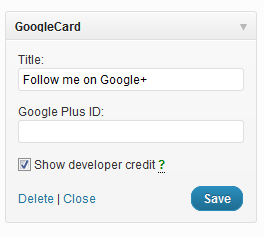 GoogleCard is super easy to use. Just install the plugin, grab your Google Plus ID from your Google profile and feed it to this script. GoogleCards will display your profile photo, the number of people that have you in their circles, and the title of your widget.

If you know your CSS, you should have no trouble making small changes to the way your widget box will show up in your sidebar. GoogleCards does not have too many bells and whistles at this point but does what it promises well.