Creating a new killer product for your customers can be a fun experience. But your job is not done as soon as you see your sales numbers growing. You need to be ready to provide your customers a great customer support experience to encourage them to do more business with you in the future. You don't want to spend all your time answering the same basic questions though. By putting together a help site covering frequently asked questions about your products, you get to save yourself time and help your customers find the answers they are looking for faster. HelpGuru is an elegant theme designed for those types of sites.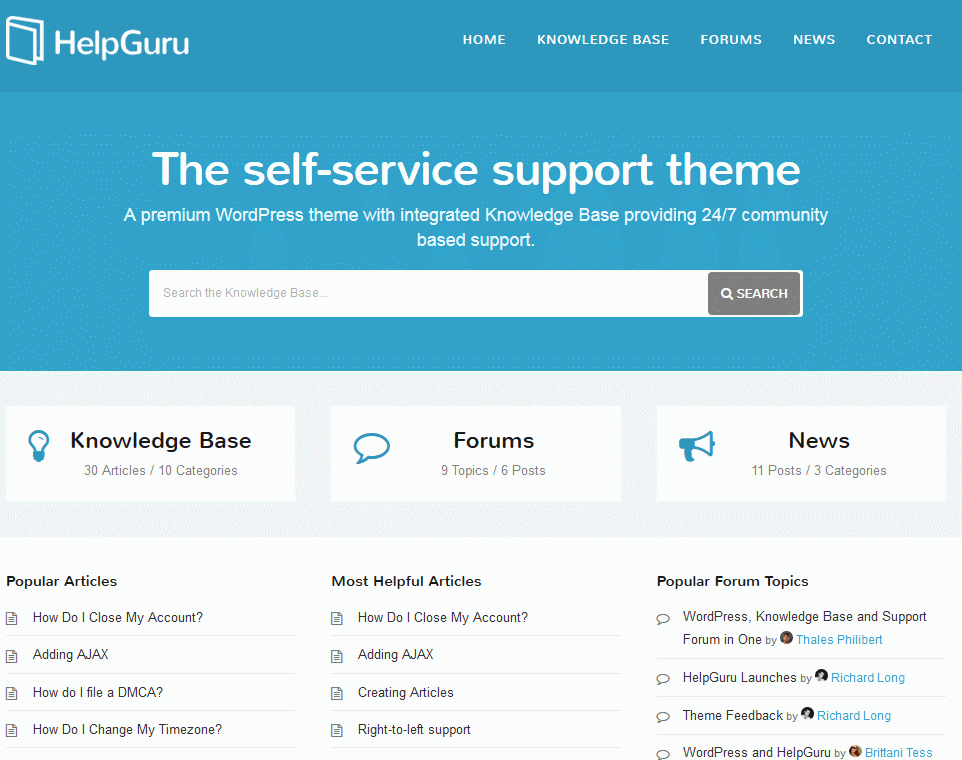 This premium theme allows your customers to help themselves. Of course, you need to spend some time to add useful content to your site. Your visitors can rate your articles to give you feedback. The theme has live search functionality built-in. It is fully responsive and works with bbPress. You can make changes to your site using the live Theme Customizer. The theme is ready to be branded. Webmasters can organize their knowledge base site via drag & drop.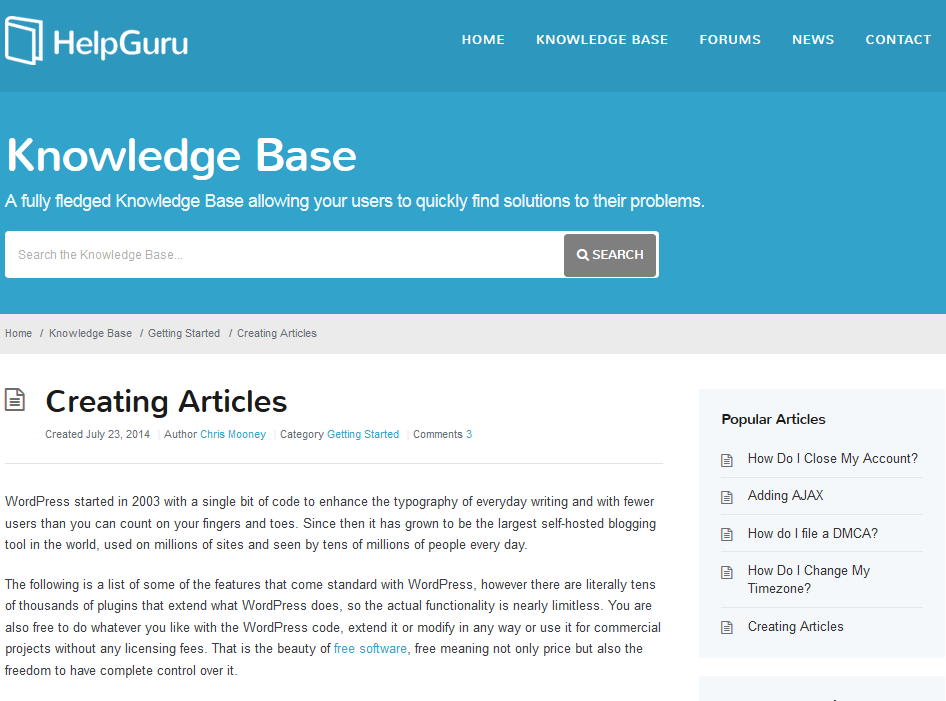 When it comes to customer support, you can't afford to be lazy. Setting up a help site is a great way to save yourself some time, so you can solve more complex problems your customers are experiencing. Your support efforts should go well beyond what your help site offers though.