I had a story about WP.Element's Jason moving on to doing bigger and better things. Jason's new theme shows that he hasn't been wasting anytime developing new themes. His RevolutionTV theme is arguably the best video-blogging theme I have seen.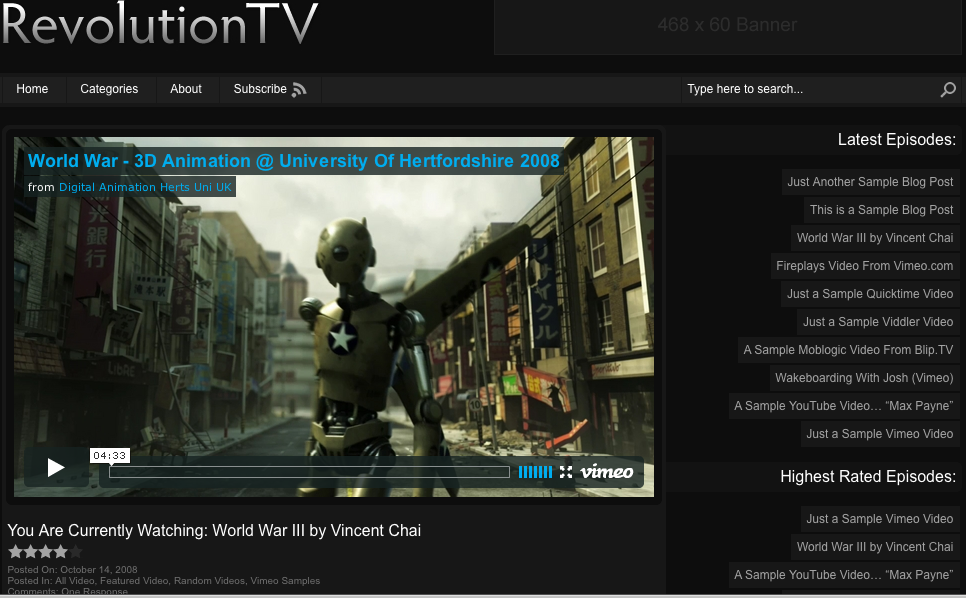 The Revolution TV allows you to host your own video show on the Internet. On the right side, there is a section for the latest video episodes, and also you can promote your highest rated videos right below it. You are also provided with the place to actually blog about your videos: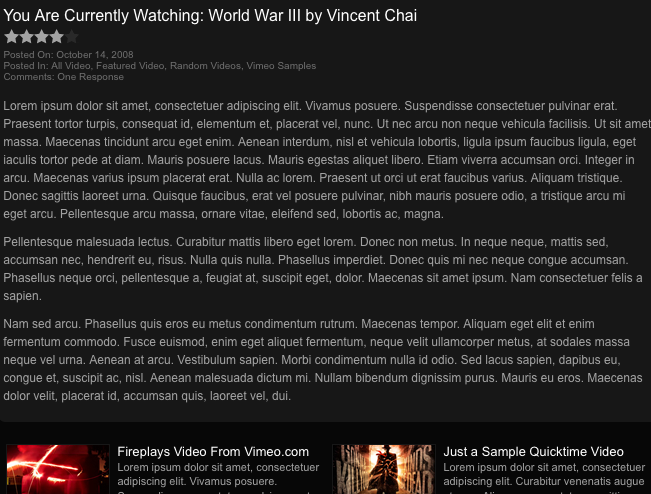 The theme is well-designed but would be most likely useful only to super video-bloggers (someone like the star of Ask the Ninja). You can get the Revolution TV theme for free on Revolution 2, but I strongly recommend signing up for their Pro program. Not only you get support for all their themes with their pro program, but they also provide you with help on how to customize these themes. It sure as heck beats paying $1000s to create a custom theme made from scratch.
Ratings: 5/5. The theme is perfect even based on my picky standards. Vloggers rejoice.