Many of us have been using WordPress for years. Even though I have seen and reviewed a ton of exciting plugins, I rely on 12 or so scripts on my sites to get things done. Having to install even 12 plugins for each new site that I start is not convenient. That's why I like WP Install Profiles. This cool plugin lets you create and install custom plugin collections on all your sites.
Currently trending WordPress plugins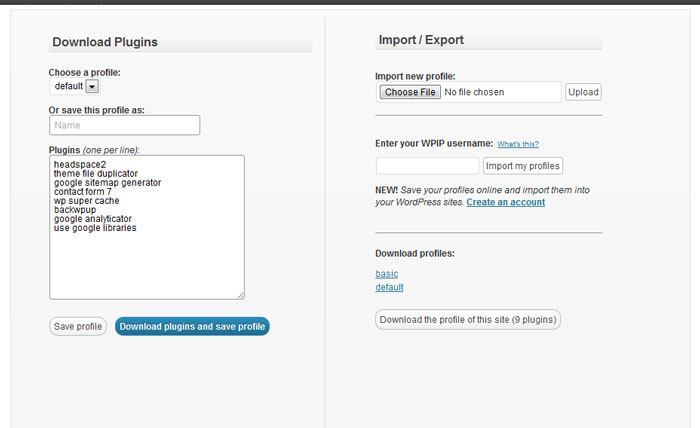 WP Install Profiles is a time-saver. You can add new plugins by including their slug from the plugin's URL in the WordPress plugin directory. For instance, you should add wp-super-cache for WP Super Cache. You can create new profiles or import your online profile if you have one. I also like the fact that you can export profiles to use on other sites.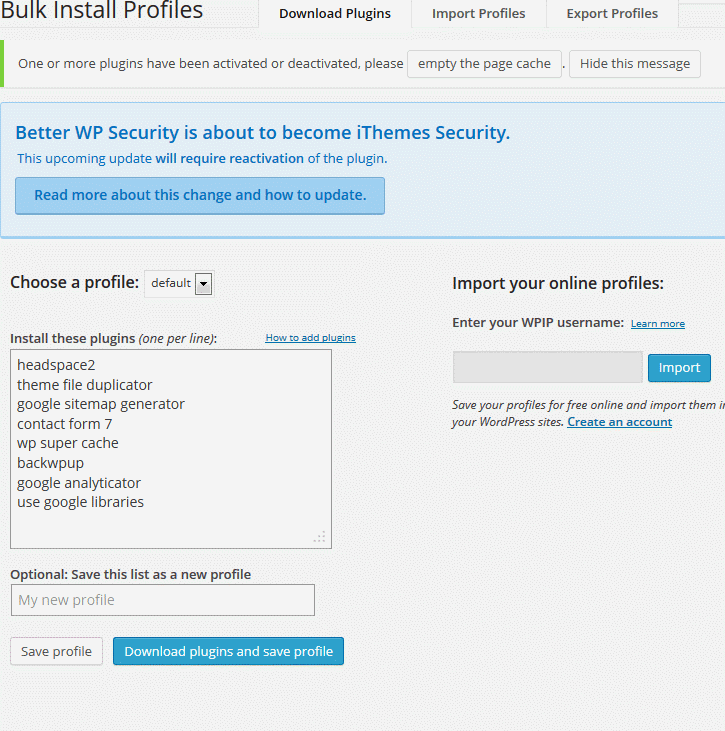 WP Install Profiles does not require you to do a whole lot. Once you create your profile, the plugin refers to the WordPress Plugin Directory to download your plugins (which is why you should grab the right slug for each plugin you add). A simple plugin but can save you a lot of time when you are setting up new sites.