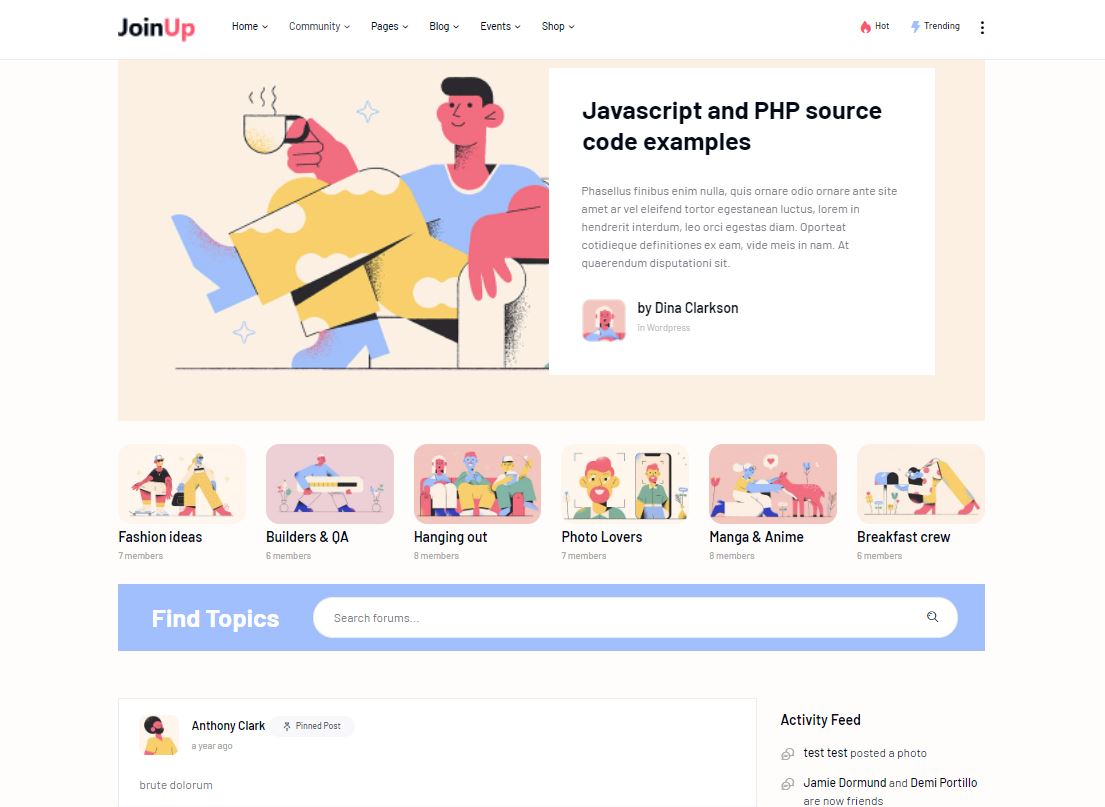 Currently Trending Themes
Here is another paid theme that lets you start your own social network. Join Up is powered by Elementor, so you can easily customize its via drag & drop. It comes with a set of predesigned pages to help you get started fast. It also has various custom widgets for adding activity feed, lists, wishlists, and other content blocks to your website.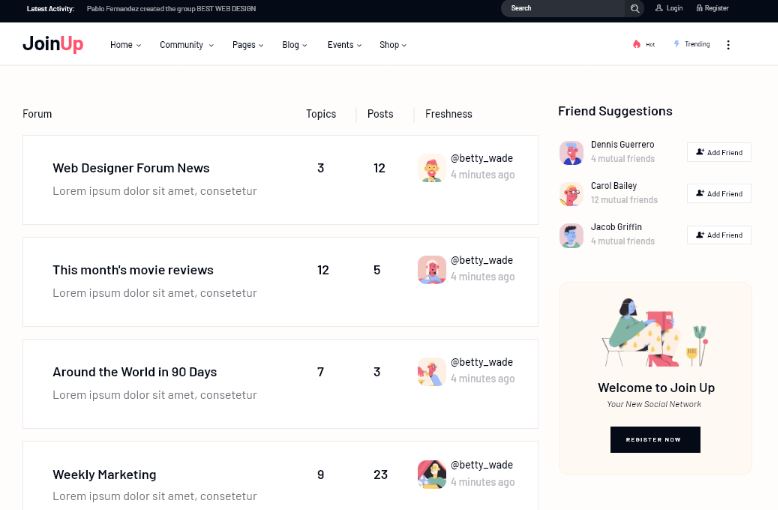 Join Up lets you take advantage of BuddyPress and bbPress to build a sophisticated social network. It comes with a bunch of custom shortcodes. It comes with Slider Revolution included. Join Up has multiple header logo version/skin combinations. It supports hundreds of fonts and icons. Mikado-Themes is the designer behind this theme.