Those of you who have been married once or twice know how tough it is for your wedding event to go flawlessly. It takes a lot of time to organize such events. You shouldn't spend a whole lot of time coding a site for your event when you could use it on other tasks. Just Married is an attractive WordPress theme that saves you time building an online presence for wedding events.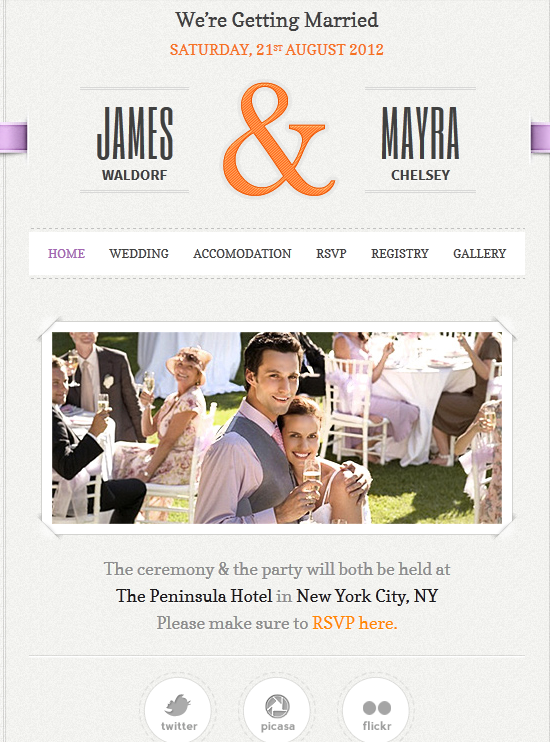 Just Married has a pretty clean look to it. It has everything you need to add your pictures and promote your events like a pro. The built-in RSVP module makes it easier to manage your guest-list and stay in touch with your guests. The theme has a responsive design. That means it will work just fine on desktops, tablets, and smartphones.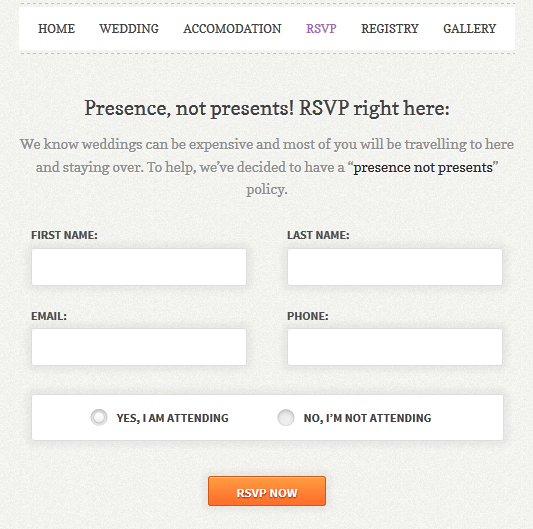 Just Married can be customized from its back-end options panel. It offers auto image resizing too. Overall, this is a pretty decent theme for wedding sites. It is simple-to-install and fairly easy to customize. You will still have to take time to add content to your site though.