Online dating sites are on the rise. There was a time when people felt strange about finding dates online. But as years have gone by, more people feel comfortable with the idea. Of course, there is no guarantee that you will find the right people on online dating sites. If you are passionate about this topic, you may want to create your own niche dating site. LoveStory is a WordPress theme that lets you do just that.
Currently Trending Themes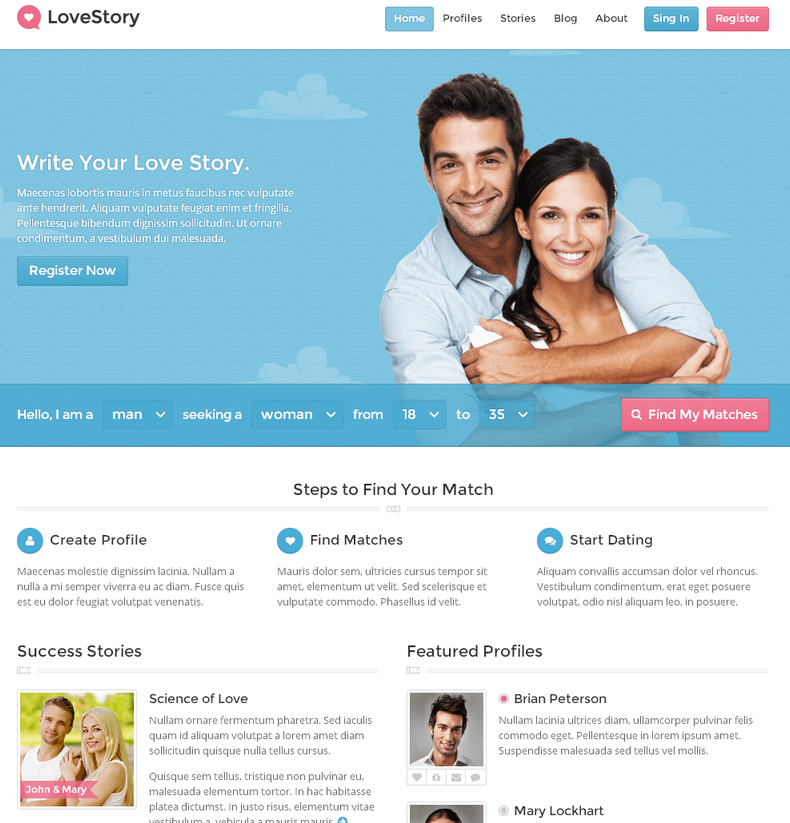 LoveStory is designed specifically for dating community sites. It has the basic features you would expect. You get extended profiles, chatting, and the ability to charge for membership fees (unless you want your dating site to be free which is another story). You can style and change the look an feel of your site using the theme's Options panel. The design is responsive. It has built-in widgets for profile search too.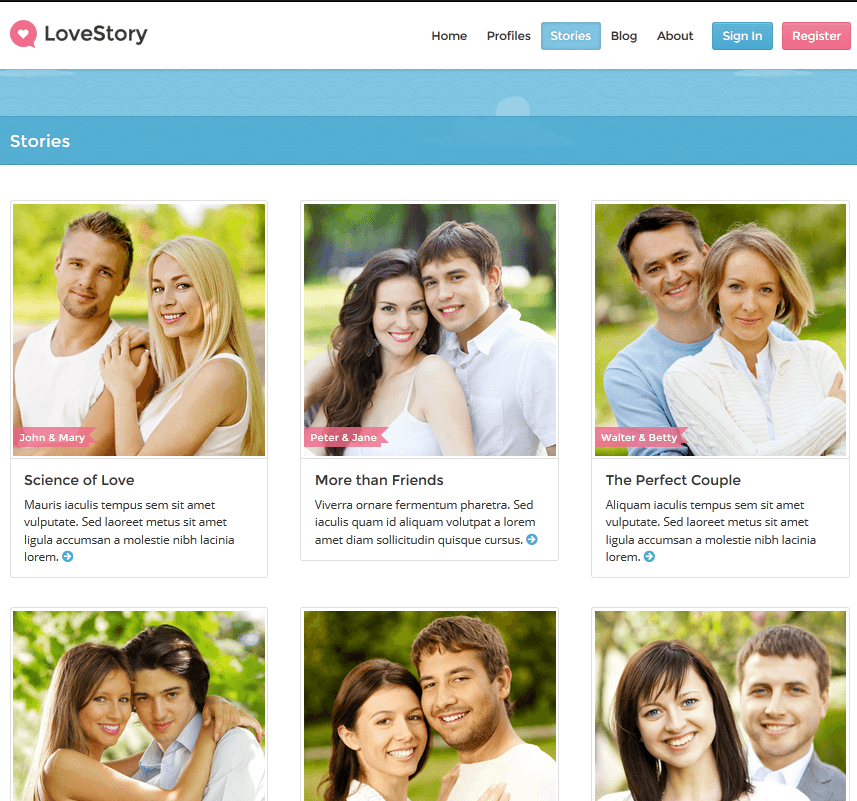 LoveStory comes integrated with WooCommerce. It offers integration with Facebook login and Google analytics. It is ready to be translated too. The homepage is highly customizable. As most of you already know, you will need more than an attractive theme to run a successful online dating site.