Displaying frontend notifications is one way to grab your visitors' attention. Whether you have something important to share with your readers or want to display special offers on your site, Notifire can handle the job. It is a responsive plugin with custom colors and support for 8 positions. You can use it to advertise, reward your customers, and update your visitors on your projects.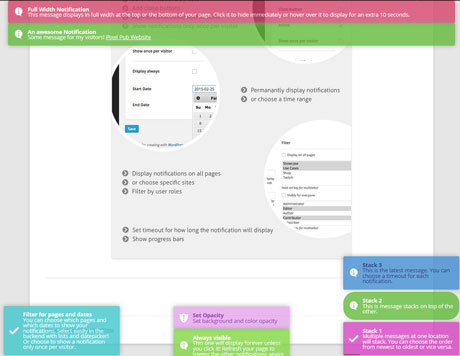 Notifire is highly customizable. You get to change color, icons, and choose where notifications show up. For instance, you can show notifications during a specific time period. Permanent notifications are also supported. Optionally, webmasters can show a close button on each notification.
Whether you want to display notifications to specific user roles or during a certain time period, this plugin has you covered. It is a commercial script.