Free Plug-ins
Optimize Your WordPress Blog for Search Engines with Google Sitemap Plugin
If you perform a lookup on "SEO for blog" you will probably see an article or two about adding XML sitemap to the root of your blog to help Google find your pages. A blog is a dynamic structure which means Google sometimes finds it tough to navigate through your pages. Now, if you have used a simple Permalinks structure for your blog, you may not have too much trouble with Google, but in general people who provide XML sitemap for Google and other search engines often see better results.

Well. If you have looked at a XML sitemap before, it may have scared the heck out of you. But the beauty of WordPress is that there is always someone out there who comes up with a useful plug-in that addresses the basic needs of everyday bloggers. Google Sitemap is a free WordPress plug-in that allows you to create a super XML sitemap for your blog without too much fuss.
Once you download and install Google XML Sitemap plugin, you are set to go. You need to make sure that you create a blank sitemap.xml file on your root. You will then have to manually build your very first WordPress XML Sitemap. Below is the message you get when you run the plug-in to create your first sitemap: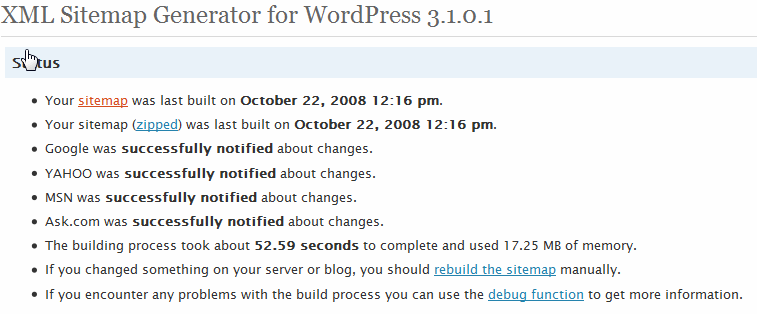 Google Sitemap plug-in comes with lots of features. First you can choose how you want to provide your sitemap to Google. You can provide it as a XML file or if it is too large, you can go with the zipped version. You can also choose which engines to notify about your blog. You can choose Ask, MSN, Yahoo, and Google of course (keep in mind that you need a developer token to activate the Yahoo! feature).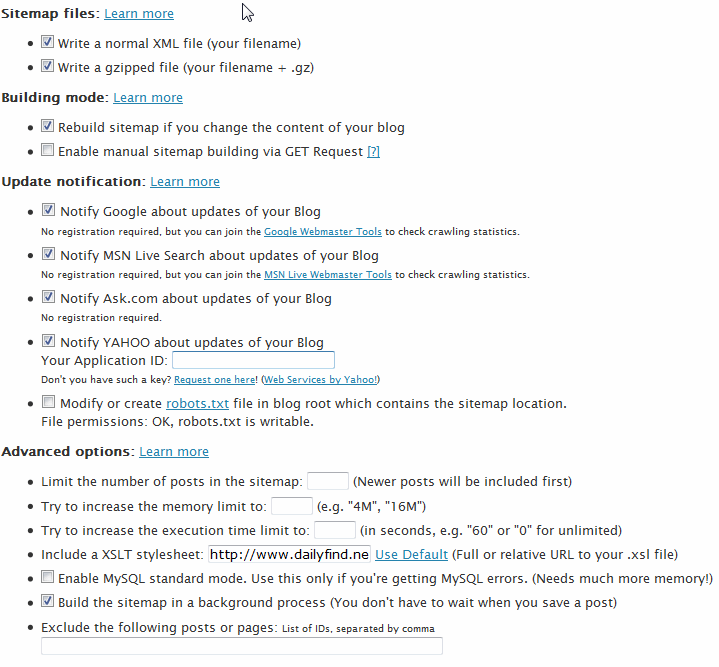 There are a few useful features with this plug-in. You can define how your posts are prioratized. You can choose the number of comments or just go with one priority for all posts. You can also define what pages to include in your sitemap using a simple check-box form. You can also choose the location of your sitemap, but it should usually be on the root on your blog.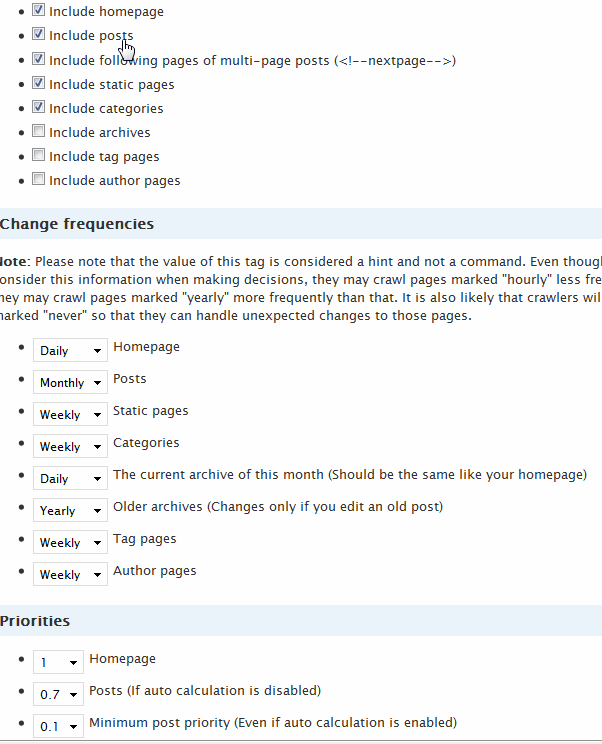 Finally, you can put priorities down for your pages manually as well. So basically Google Sitemap plug-in allows you to create fairly sophisticated sitemaps without having to write a single line of code. This plug-in is going for free and you can download it here. Don't go overboard though.