WooCommerce is one of the most useful plugins around. Many around the world are using it to sell goods and services online. In the past few months, we have covered a few plugins for our Persian friends. Persian Woocommerce SMS is another handy plugin for Persian online stores. It can send messages to admins and customers for different events.
The plugin can send a message for new orders to customers and admins. You can also send a text message when order status has changed. Users can send individual messages and add additional fields. Your visitors have the option to turn off text messages for their orders.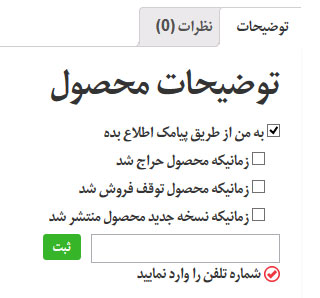 Admins may modify messages and turn off message triggering events from the backend. The plugin is available or free.