The Dashboard is the first thing you see when you log into your WordPress site, so it makes sense to want to have important information shown there. Wouldn't it be nice if you could add your notes to the dashboard? These 5 plugins let you do just that:
WP Dashboard Notes: lets you add colored notes to the WordPress dashboard. You can manage public and private notes with this plugin.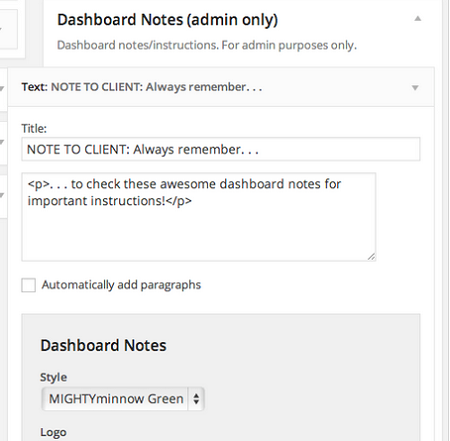 Dashboard Notes: lets you create notes and instructions for your clients and put them where they can't miss them. The plugin is easily customizable.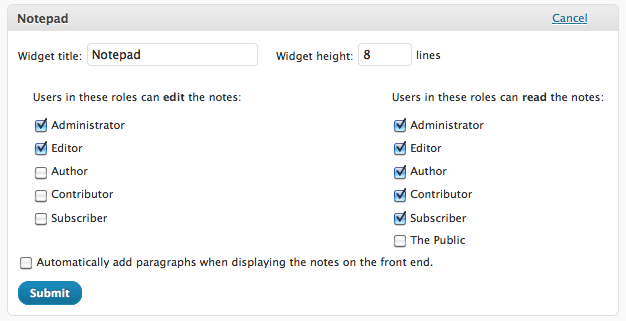 Dashboard Notepad: provides a simple notepad for the dashboard and lets you choose which roles can edit the notes.
Dashboard Sticky Notes: adds sticky notes to the dashboard. Users have the option to change priority and user-roles associated with this feature.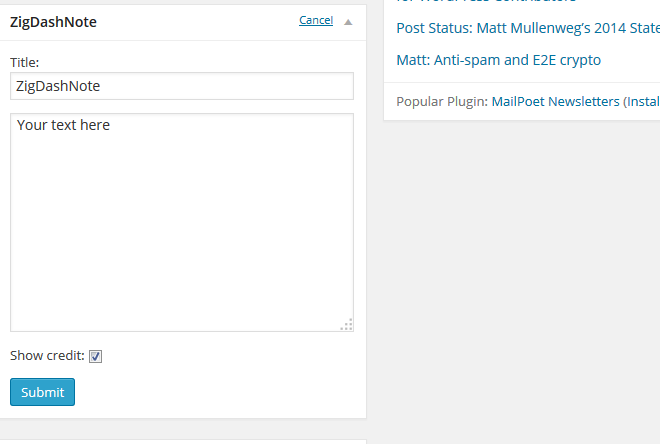 ZigDashNote: this plugin gives you an editable panel on the admin dashboard, so you can leave a note for yourself and other admins.
Have you found more versatile dashboard note plugins in the past? Please share them here.