Most reputable websites have T&C and Privacy Policy pages. I don't know about you but writing a Privacy Policy document from scratch is beyond me. The good news is you can always download templates and customize the parts that apply to your business. These 4 Privacy Policy generators make your job even easier:
You may also want to see: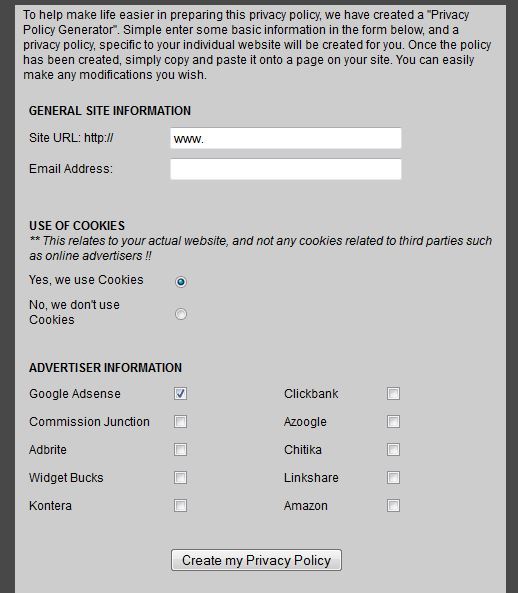 Policy Generator for AdSense: this simple tool generates a Privacy Policy page for AdSense publishers. These guys also have other tools available.
AdSense Privacy Policy: want to use a plugin to prepare your Privacy Policy page? This script has you covered. You can change your page format from the plugin's settings page.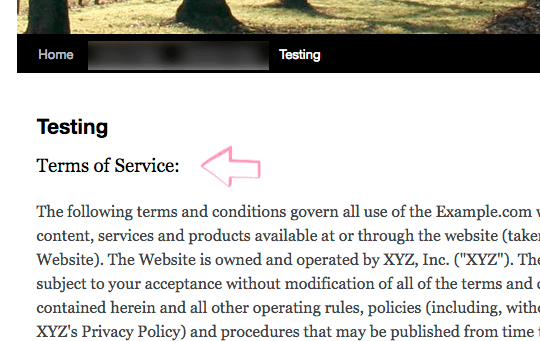 Auto Terms of Service and Privacy Policy: lets you create your own version of Automattic's Terms of Service and Privacy Policy pages for your site.

oik-privacy-policy: this plugin is useful for businesses that operate in the EU region. It complies with the ICC UK cookie laws.
You still need to read these documents and customize them to make sure they work for your website. The above plugins just make your job a tad bit easier.