Facebook is one of the best social networking sites to promote your brand and drive traffic to your website. Many webmasters have taken time to create Facebook pages for their sites. That is a step in the right direction but you also need to engage your fans on Facebook and provide them with quality content. Those of you who want gain more followers on Facebook should let your visitors know about it.  Facebook Page Promoter Lightbox is one plugin you can use for that.
This plugin enables you to promote your Facebook page more aggressively. You should provide it with your fan page's numeric ID to get started. You can pick and choose where your Facebook fan-box shows up. As the name suggests, this script will show your Facebook Like Box inside a lightbox. You can change the delay time or disable the feature completely if your visitors find it too annoying.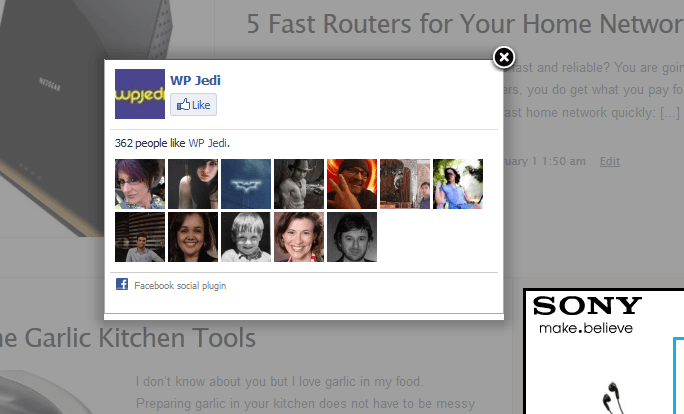 I wouldn't recommend using this plugin aggressively. But if you have just created a Facebook page for your established website and would like all your visitors to know about it, the Facebook Page Promoter Lightbox plugin helps. It simply does what it promises (you may want to watch out for conflicts though).