WordPress already comes with everything you need to build your site. If you know a bit about coding, you could develop your own custom functions and queries to customize your website as you wish. Query Wrangler for WordPress is designed to help you create new WP queries as widgets. Whether you want to add a custom list of posts with images or an image gallery, this plugin can help.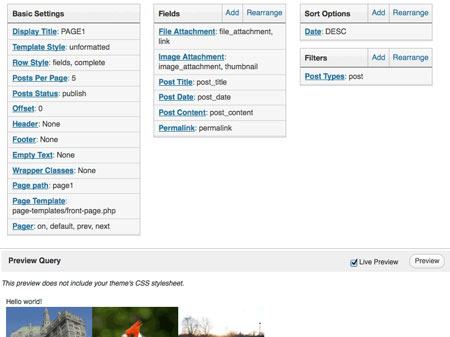 Query Wrangler has a UI inspired by Drupal Views. It supports post & taxonomy data, custom fields, and more. You get shortcodes to display custom content on your pages. You will be able to preview queries to make the right changes before going live.
Query Wrangler gives you a new way to create WP queries for your site. This is a free plugin.