Allowing your customers to book their appointments online and managing your business schedule do not have to be a hassle. Not when you can use plugins like BirchPress Scheduler to handle the job. This plugin allows businesses to accept appointments online. Customers will be able to see service availability and book their appointment on your website.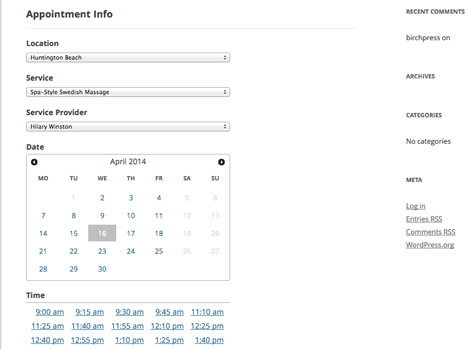 BirchPress Scheduler allows your visitors to book their appointments at a specific time. It supports multiple locations, services, and service providers. Service length and other settings can be configured easily. Users have the option to show appointments in a daily/weekly/monthly view.
This plugin is highly customizable. It supports multiple currencies. You can add, edit, and delete appointments easily. You can try the plugin for free.