WooCommerce makes it easy to bring your store online and upload your products. You will still have to promote your top products and take steps to help your visitors find everything you have to offer. Recommended Products for WooCommerce can help. It displays products to your visitors based on their activities.
The plugin tracks visitor activity on shop page and updates the product slider. You are in control of button color, background, width, and other settings. You can choose particular products to promote. Want to send your customers suggested and featured products via e-mail? No problem.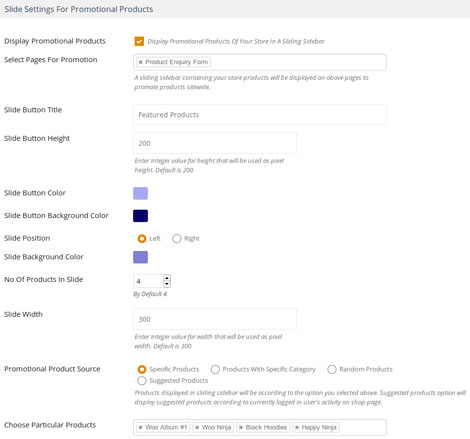 Recommended Products simply lets you take your promotional efforts to the next level. It is compatible with multi-site portals. This is a paid plugin.